Comparing the Best 529 College Saving Plans
Hearing how much college is actually going to cost can be terrifying, and for good reason. With tuition prices climbing year after year, many families are beginning to look into the college savings options available today.
Getting a head start on college savings will ensure you maintain some financial cushion to help your child with his or her higher education goals. Many families choose to go with a 529 College Savings Plan that allows the parent to make contributions to an account. The investments that make up these accounts are dictated by whichever program is chosen. Just like with any investment plan, different options exist, and some are better than others.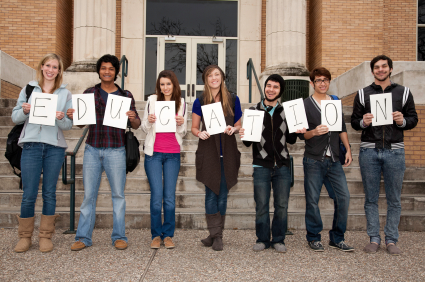 Highest-Rated 529 Plans
Chicago-based leading provider of independent investment research, Morningstar, Inc., released a list of the best 529 Plans after analyzing 53 of the largest 529 Plans in the nation. The newly enhanced study includes analyst ratings as well as quantitative ratings to bring more conclusive data on the best plans. The ratings list is broken up by plans that fit the "Top," "Above Average," "Average," and "Bottom" descriptions.
Laura Pavlenko Lutton, editorial director in Morningstar's Fund Research Group released a statement saying, "The 529 plans receiving a 'Top' rating incorporate the industry's best practices, including solid investment choices at a fair price."
This criteria could help families who are trying to figure out the best plan for them. There are a few other considerations to take into account when choosing a plan. For example, contributions are not tax deductible and there is a 10% federal tax penalty for withdrawing money not spent on education purposes.
| State | Plan Name | Program Manager |
| --- | --- | --- |
| Alaska | T. Rowe Price College Savings Plan | T. Rowe Price |
| Maryland | Maryland College Investment Plan | T. Rowe Price |
| Nevada | The Vanguard 529 Savings Plan | Upromise |
| Ohio | CollegeAdvantage 529 Savings Plan | OTTA |
| Virginia | CollegeAmerica | American Funds |
Plans That Don't Meet Expectations
Out of the 53 plans studied, three made the "Below Average" list and one ended up in the "Bottom" list. The reason for the low rating was due to the plans' investments not being compelling and fees being too high, according to Lutton. The three in the bottom of the ratings were Georgia-based Path2College 529 Plan, Nevada-based The Upromise College Fund 529 Plan and Wisconsin's Tomorrow's Scholar College Savings Plan. The absolute lowest plan of all 53 is located in Rhode Island and called the CollegeBoundFund.
Ask a Question