Union Bank Launches Mobile App for iPhone, Android
Union Bank announced this week the launch of its new Mobile Banking Center application for iPhone, Android and Blackberry. The app is meant for commercial and business account holders.
The Union Bank app will give commercial customers the ability to access Union Bank's services and perform banking actions securely via smart phone, according to a release from the bank. The bank consulted current users to tailor the app's functionality to fit its business banking customers' preferences.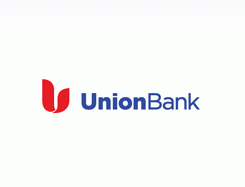 "In today's financial environment, it's imperative that executives overseeing treasury transactions have the flexibility to access, monitor and approve account activities 24/7 through their web-enabled mobile devices," said Michael Anderson, senior VP and manager of commercial product management. "We wanted to develop a customer-focused mobile application and reached out to our commercial customer base to determine which mobile features would enhance their daily treasury activities."
Business-Focused App
The Mobile Banking Center differs from many of the other mobile banking apps on the market in that it is tailored specifically to the needs of business banking customers. The free app allows business users to perform the following tasks:
Viewing account balances (including yesterday's final ledger and current available funds).
Approving wire transfers.
Scheduling internal money transfers.
An unlimited number of accounts and users can access the app and funds are displayed in all major global currencies.
Union Bank plans to enhance the app in the coming months. Planned additions include enhanced check fraud protection features, additional wire transfer capabilities and a GPS system to help track down the nearest Union Bank branch.
About Union Bank
Union Bank is a large San Francisco-based institution with $80 billion in total assets. The bank has nearly 400 offices spread across the Western U.S. in states such as California, Washington, Oregon and Texas.
Ask a Question