FDIC Money Smart Curriculum Receives an Update
Need a refresher course in finance? You're in luck. The Federal Deposit Insurance Corporation (FDIC) has revamped its Money Smart financial education program.
Financial Education Curriculum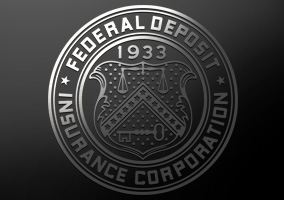 The FDIC in 2001 started the Money Smart financial education curriculum after the institution recognized a need to supply information to individuals with little or no banking experience. The curriculum was designed to educate consumers on money matters, help them develop banking confidence and ensure financial stability. There are two types of curriculum, one meant for for adults 20 years or older and one for young adults aged 12 to 20. The adult program has a total of ten structured modules that include a guide for instructors to use in order to teach lessons in a classroom setting and there is also an option for computer based instructions. The module topics include:
Bank on It: An intro to bank services
Borrowing Basics: An intro to credit
Check It Out: How to choose and keep a checking account
Money Matters: How to keep track of your money
Pay Yourself First: Why you should save
The young adult version is free and distributed via CD. The program is in sync with educational standards for all 50 states and is based on the award-winning adult version. Unlike the adult version, the young adult program consists of eight 90-to-110 minute modules. Both versions allow for customization of program length or instruction type.
New and Improved Lessons
The FDIC has reached more than 2.5 million consumers with its Money Smart curriculum since the program's launch nearly a decade ago. The program was due for an update considering the last time it was revised was in 2006. The newly enhanced curriculum now includes amendments made as a result of the Financial Reform being signed into law such as the ability to opt-out of overdraft protection. The FDIC also added a new section titled "Financial Recovery" that provides a guide on how to bounce back after a financial setback.
Ask a Question