Avoid Higher Taxes by Withdrawing More From Your IRA in 2010
Fearing that tax rates may increase in 2011, Danielle Kucera of Bloomberg News advises withdrawing more than the required minimum distribution (RMD) from IRA accounts in 2010.

Those over the age of 70 or inheritors with a tax-deferred traditional IRA are generally required to take out minimum distributions, which are subsequently taxed as ordinary income. The amount of the distribution is determined by the account balance and age of the account holder.
RMD and Taxation History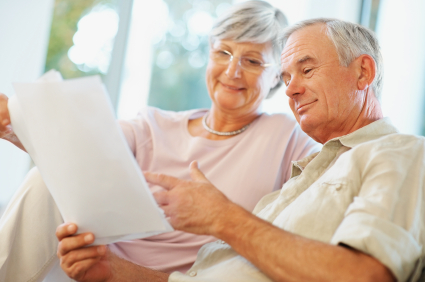 The taxation of IRA withdrawals is a hefty source of income for the government. In 2008, the IRS estimated that account holders withdrew $162 billion in taxable distributions, 64% of whom did so only because it was required, according to a 2010 study by the Investment Company Institute.
In response to the Standard & Poor's 500 Index dropping 38% in 2008, retirement account balances plummeted. At the end of the year, the president signed the Worker, Retiree, and Employer Recovery Act, which dismissed RMDs from IRAs, 401ks, Profit-Sharing, Money Purchase Pension, 403(b), and certain 457 retirement plans for the duration of 2009.
As the economy slowly strengthened, RMDs were reenacted for 2010. Collectively, IRAs increased to an impressive $4.2 trillion in holdings by the end of the second quarter of 2010.
Creative RMD Practices
If you manage multiple IRAs, you can take the entirety of your RMD from a single, lesser-performing account, leaving more funds in accounts with well-performing investments.
Rather than paying estimated taxes throughout the year, request that your account administrator withhold money from your RMDs to pay the income tax just once at the close of the year. Then you can earn from investments during the year without receiving a penalty for underpayment.
If you have alternate sources of income, giving part of all of your RMD to charity earns you a deduction for the donation. However, the provision that allowed untaxed rollover of a distribution directly to a charity expired at the end of 2009.
Beware Increasing Taxes
The top two marginal income tax rates will rise to 39.6% and 36% (up from 35% and 33% respectively) for individuals earning more than $200,000 and couples making more than $250,000 if Obama's proposal is accepted by congress when it returns from recess in November.
In preparation, high net-worth investors who could be affected should consider taking more than the minimum out of their accounts before the end of the year. Mark Nash, a partner in accounting and advisory firm PwC, explains, "Pulling out a large sum in 2010 would lessen the 2011 amount, and make that year's distribution lower."
But Don't Jump A Tax Bracket
If you aren't among the highest tax rates, make sure withdrawing more from your account won't tip you over the edge. If you go over an income tax threshold you could see your tax rate spike, leaving you in worse shape.
Ask a Question