BB&T Considering Texas Expansion
BB&T is eying potential expansion into Texas, America's second-most populous state.
The North Carolina-based bank, which has been aggressive on the acquisitions front across the Southeast U.S., announced its intentions at the BancAnalysts Association of Boston conference last week. BB&T CEO Kelly King said the bank was looking to expand further into Texas because in the current economic climate it is "tough to grind out growth on an organic basis."
Track Record of Expansion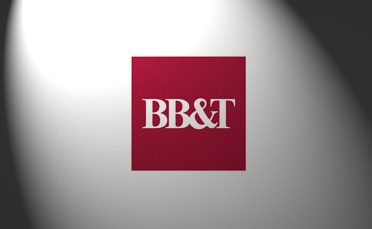 BB&T, short for Branch Banking & Trust, has steadily grown by purchasing smaller banks within its geographic footprint. The bank is one of the ten largest in the U.S., with assets of about $155 billion. BB&T is reportedly planning on beefing up its small presence in Texas with a substantial investment of up to $3 billion. Buying a bank that large would give BB&T a big stake in one of the nation's largest and most economically viable states. While states to the East and West of Texas struggled to pull through the economic crisis, Texas stayed relatively stable.
BB&T currently holds $808 million in deposits in its 22 Texas offices, according to Reuters. That makes the bank the 55th-biggest player in the Texas banking industry. An investment of $3 billion would certainly enhance BB&T's standing in Texas. The bank moved into Texas in 2009 by taking over Colonial Bancorp. BB&T currently operates offices across a large geographic footprint ranging from as far North as Indiana and Washington, D.C., all the way down to Texas and Florida in the South. The bank's most recent quarterly report detailed a 38% boost in earnings from the same period last year.
Ask a Question