Cash vs. Bonus Interest Rate: Bank Deal Comparison
With the recent rise in popularity in Reward Checking Accounts, checking rates have become extremely competitive. Even in some cases offering a better return than savings or CD accounts.
Additionally, some banks choose to offer a bonus or teaser rate that lasts three months, instead of the standard cash bonus.
If you're unsure which option is best for you, consider the following points:
• Initial Minimum D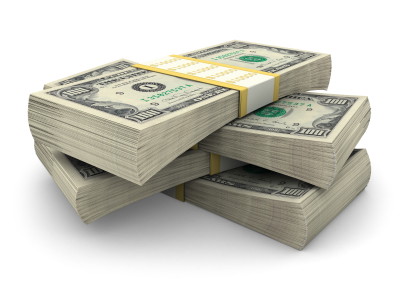 eposit: Unless you plan to make an initial deposit of $25,000 (2% APY), chances are you will have a hard time earning a comparable return to what you could get with a standard cash bonus.
Though it is also important to compare the interest rate after the bonus term.
In most cases the product offering the bonus rate also has a higher overall rate and in the long term could pay out more.
Requirements to Earn the Bonus: While a product with a bonus rate usually has the same requirements as a normal account, a cash bonus often forces you to complete a number of requirements to earn the bonus. Knowing your banking habits will help you ensure you meet any requirements. Some of these requirements often include: setting up direct deposit, making a certain amount of debit transactions or paying your bills online.
Understanding What the Account Offers: While a high rate of return or tempting cash bonus may drive you to consider a new account. Make sure you fully understand what both the account and the bank offer and requires.
In the end, an extra little cash is a plus, but having a bank you don't mind using each day for the next year or two matters most.
Ask a Question