Auto Sales Rise in October 2010
Economists are keeping an eye on auto sales to gauge consumer confidence, and according to the numbers, things are looking up. The Associated Press reported the October auto sales numbers could hit a 2010 high point.
Best Month To Buy
Just like any retail product, cars have an optimal time to buy through the year — the automotive industry generally offers its best deals over Labor Day weekend due to new models being released and lots being restocked. Unlike September, October is not known for being a strong month for auto sales. This October was especially robust, as the seasonally adjusted rate could exceed 12 million, a three-year monthly high.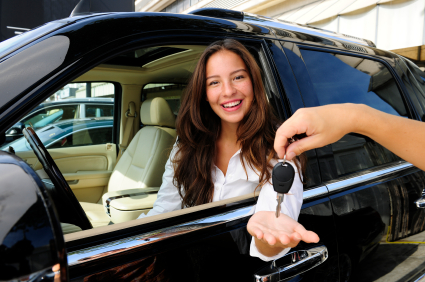 This is all very good news, according to Jesse Toprack, vice president of TrueCar.com, an industry trends tracker: "We are seeing more confidence by consumers to make big ticket purchases in an uncertain economic environment" The release mentioned the automotive companies that have seen positive increases this month:
General Motors Co. has seen a 3.5% rise in sales.
Ford Motor Co.'s sales jumped 19.2%.
Since last October, Chyrsler Group LLC saw sales increase a whopping 37%.
Most overseas automotive companies also saw an increase in sales, Toyota — not surprisingly — was not included in this list. The Japanese automaker has seen a 1% drop from September to October due as a result of its acceleration system-related recalls earlier in the year.
Good News For Consumers
The year is far from over, but automakers are already expecting to hit a total of 11.5 million vehicles sold this year. Last week, the Conference Board reported a slight rise in consumer confidence for October. This, along with recent gains in the stock market, could prompt more individuals to invest in a new car. If the automobile industry does hit its projected sales figure of 11.5 million, it will avoid bottoming out below the 30-year low of 10.4 million set in 2009.
Ask a Question