Bank of America Bonus Payments Could Come as Stock, not Cash
Faced with lingering costs as a result of the TARP bailout program, Bank of America® might have to save money by offering employees' pay bonuses in stock instead of cash.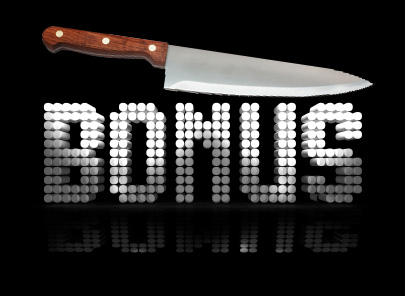 Making up Ground
The bank needs to reach a predetermined level of capital by the end of the year but currently is about $1.1 billion short, according to Bloomberg. The bank has reportedly raised $1.9 billion of the $3 billion it agreed to repay by the end of December, and thinks altering its pay bonuses could help shave some money from the deficit.
Issuing stock instead of traditional cash bonuses to its nearly 300,000 employees would potentially dent the value of the bonus, depending on how the bank navigates the tenuous waters of the current economic sea. On a positive note, Bank of America® is performing better so far this year than it did in 2009. Through the first nine months of 2010, the bank is on pace to pay employees 10% more than it did last year.
The biggest potential sticking point is the bank's role in the foreclosure freeze. Bank of America®, which at one point stopped mortgage foreclosures in all 50 states, is back to making foreclosure seizures in 23 states but has not reactivated all of its foreclosure filings. The foreclosure crisis remains under a joint investigation by the 50 attorneys general of the U.S. states. The bank has lost some money by not being able to perform foreclosures at full capacity and could face additional costs in the future if it is forced to take its foreclosure battles to court.
Bonus Controversies
This isn't the first time Bank of America® has made headlines for bonus-related reasons.
The reason former CEO Kenneth Lewis was finally displaced was the bank's 2009 proposal to dole out nearly $6 billion to employees of Merrill Lynch, the troubled investment bank brought under the wing of Bank of America®. The bank also settled a lawsuit for $150 million with the SEC that accused the bank of misleading investors in regards to the bonus payments.
Ask a Question