Dynamics Card 2.0 Technology Wins Consumer Electronics Award
Dynamics, Inc., can add another award to its fast-growing list. The credit card technology pioneer this week earned recognition as the Best of Innovations for Personal Electronics at the 2011 Consumer Electronics Show (CES).
Dynamics is best known for engineering the Card 2.0 technology, which has been applied to four new card designs that offer customers more convenience and security when making purchases.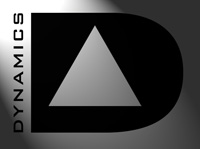 "We're humbled to receive this prestigious award from CES and excited at the personal connection our technology made with this best-in-class judging panel," said Jeffrey Mullen, CEO of Dynamics Inc., in a release. "This is just the beginning. We will continue to deliver innovative and exciting functionality to the consumer."
Dynamics Technology
Dynamics' innovations include four kinds of second-generation credit cards. The cards are designed to help users protect their credit card information, redeem rewards or use multiple accounts more conveniently.
The Hidden credit card corners the security-concerned market. The simple five-button display allows users to enter a passcode that unlocks the card for use. Before you type in the passcode, the card does not display the full number and the magnetic strip is turned off. The Hidden card is meant to keep functionality and ease of use at the forefront.

The MultiAccount card is simple but convenient. You simply program the card with two accounts — these could potentially be credit or debit, rewards or otherwise — and select one of the two before making a purchase. You can choose the account by selecting the corresponding button, which displays a light to show which you have chosen. The magnetic stripe on the back of your card will reprogram itself based on the selection you make.
Two of Dynamics' new cards were picked up by Citi and dubbed "Citi 2G cards":
The Dividend card allows you to choose between making a Regular Credit payment or a Request Rewards payment. In this case, choosing Request Rewards means the payment will be pulled from your Citi cash rewards balance.
The Premier Pass 2G card gives you the same two options as the Dividend card does. In this case, choosing Request Rewards takes the payment from your Citi rewards points instead of your cash rewards balance.
Criteria
Best of Innovations awards competitors are judged on a number of criteria:
Engineering qualities (technical specs and materials used).
Aesthetic and design.
The product's intended function and user value.
Unique features that consumers would find attractive.
How the design and innovation of the product compares to other products in the marketplace.
The products selected are supposed to reflect the most innovative design and engineering of the entries. Examples may include the first time various technologies are combined in a single product or dramatic enhancements to previous product designs.
Do you think Dynamics' products are award-winning or just a fad? Tell us in the comments section below:
Ask a Question