How to Prepare for Black Friday
There's a newfound chill in the air. Businesses have begun to display Christmas candy and paraphernalia. The spending frenzy that is the holiday season is just around the corner.
And with the current state of the economy, it's a sure bet that bargain-hunting shoppers will be out in even greater numbers on Black Friday than ever before. If you intend to be one of them, if could behoove you to do a bit of preparation before the big day arrives.
Check The Net
Already there is already a lot of information available about Black Friday 2010 for clever net-trawlers. You can sign up for email alerts, flyers, and forums to learn about what deals will be offered by which stores. In order not to be both overtired and disappointed on the big day, it is important to know how many of any given product will be offered at the advertised discount, so that you can prioritize your shopping based on which items are likely to run out first.
Some deals will even be available online. In addition to web-based retail titans like Amazon boasting Cyber Black Firday discounts, other traditional stores will also offer sale items online for delivery or pickup. While not every promotion will be offered online, you may find digital deals unavailable in the store. Black Friday deals will typically show up on a retailer's website on Thanksgiving day, and may, in fact, be available for purchase at that time.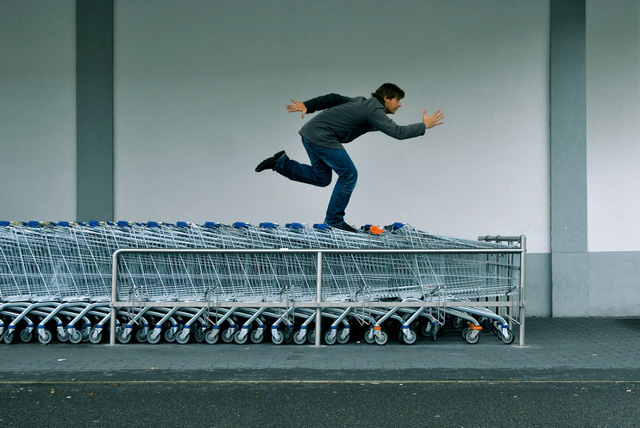 Scour Sales Advertisements
What is on sale and when the location opens will vary by store. Do your research, paw through newspapers, and find out which vendors actually interest you. Some deals will require the presentation of a coupon or promotion, so make sure you do your homework.
Early Thanksgiving morning, make sure to get a newspaper that still contains the Black Friday ads. Papers get bought up quickly, so if you're not a subscriber, make sure you head out early enough to nab one. Competitive shoppers have a habit of stealing the promotions in an effort to narrow the playing field, so check your copy before you buy it. Spend the day eating turkey and clipping coupons and flyers to make a shopping cheat sheet.
Make a List, Check it Twice
Now that you've done your research and collected your coupons, make a list of the people you're shopping for and gift ideas for each of them. On Black Friday, having a list will keep you focused and help you bargain hunt more efficiently. You don't need to buy everything that is on sale; enough cheap items can break the bank.
Buddy Up
Your kids are a bad companion for a Black Friday adventure. The sheer volume of bargain-hungry shoppers might scare a young child, and teenagers may not be prepared to fend off the crowds. Find a friend to team up with, and concoct a game plan. Know which stores you're targeting, and chart a path through the mall that you will be able to follow in the wee hours of the morning.
It's Practical to Be Prepared
Depending on how well you function in when the day has just begun, prepare everything you'll need for Black Friday on the day before. Pick out an outfit that is comfortable and appropriate for the local weather. If it's cold out, layering will allow you to function as well outside in the chill as inside in the heat of a crowded store. A sweatshirt with a front pocket offers great storage for a cell phone, wallet and snacks. Wear comfortable shoes, especially if you intend to be shopping all day. Communication by cell phones can be difficult in a store full of customers each attempting the same thing. Avoid a bad signal by using a walkie talkie to keep in touch with your chosen buddy.
Black Friday can be a great way to score some cheap holiday gifts for the friends and family on your holiday list. It can also be stressful if you aren't prepared. With a little preparation, you can be more relaxed amongst the masses of bargain hunters.
Got any Black Friday horror stories? Personal victories? Suggestions for fellow shoppers? We'd love to hear your thoughts!
Ask a Question