U.S. Household Debt Decreases: Fed Reports
Americans are becoming more conscientious with their budgets, according to the Federal Reserve Bank of New York's quarterly report on household debt and credit, released earlier this week. U.S. household debt declined by $110 billion during the three month period from the end of June through the end of September.
The decrease represented a 0.9% drop from the end of June. U.S. households have collectively cut nearly $1 trillion since the peak of outstanding consumer debt two years ago. Last week the Job Openings and Labor survey showed that openings had decreased for the second month in a row. The difficulties Americans face in the current job market has shifted their focus to saving and eliminating debt.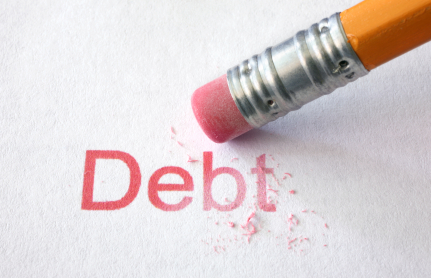 Saving Increase Good or Bad?

The decrease in debt shows that U.S. households are looking for ways to get back on track after the recession by taking responsibility for their debt. Paying off debt cost households a collective $150 billion in 2009, according to the report. Back when the economy was humming along between 2000 and 2007, U.S. consumers as a whole added about $300 billion per year to their cash flow. Total household delinquency rates fell to 11.1% from 11.6% one year earlier.
Americans' efforts to improve their financial situations by saving money and cutting down on debt are keeping the nation's consumer spending level low. In order to speed up the recovery and stabilize the weakened economy, consumer spending needs to increase. The tightening of Americans' budgets could be playing a part in hindering a quick recovery.
To help the ailing dollar, the Federal Reserve made a quantitative easing announcement earlier this month. In order to speed up the economic and stimulate spending, the Fed plans to buy $600 billion of longer-term Treasury securities at a pace of $75 billion over a six-month term.
Details of the Report
The report also showed a 16% drop in new bankruptcies from the second quarter and a 4.3% jump in mortgage originations in the third quarter. This report was based on data compiled by the New York Fed's Consumer Credit Panel. The panel utilized Equifax Inc. credit-report data.
View a PDF of the full Household and Credit Developments Report.
Have any tips for reducing household debt? Help out the MyBankTracker.com community by commenting below:
READ: Citibank Survey: Americans Optimistic On Economy
Ask a Question