Big Banks to Undergo Second Stress Test
The banks that underwent government-mandated stress tests during the recession will need to take part in a review of their ability to handle financial losses should more economic troubles arise.
The 19 banks tested as part of the original Supervisory Capital Assessment Program of early 2009 will be required to submit more paperwork for review by early next year, according to a Federal Reserve guidance sheet released Wednesday.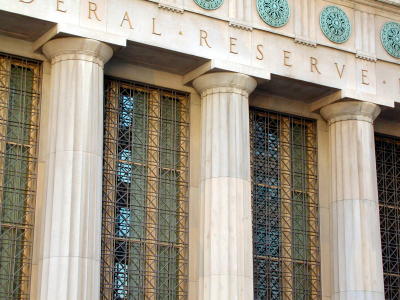 The Fed is making the banks undergo a second set of tests as part of its plan to oversee the financial industry more closely. The banks included in the program will not have their dividends restored unless they can provide a "comprehensive capital plan" by January 7, 2011. Each bank must perform a stress test that considers a variety of economic, market and operational conditions. The banks must ensure they can remain operationally sound in the case of severe economic scenarios.
The following banks will need to undergo capital adequacy reviews:
Bank of America®, Chase, Wells Fargo, Citigroup, Goldman Sachs Bank USA, Morgan Stanley, US Bank, Bank of New York-Mellon, State Street, Ally, Capital One, PNC Bank, American Express, KeyBank, Fifth Third Bank, SunTrust Bank, BB&T, Regions Bank and MetLife Bank.
The chosen banks run the gamut from mega-sized to medium-large.
Supervisory Capital Assessment Program History

The Supervisory Capital Assessment Program, more commonly known as the bank stress tests, was performed by the Fed. The stress tests were done to ensure that many huge companies could handle adverse economic conditions or a large drop in revenue.
The companies evaluated by the Fed included 19 banks or bank holding companies. The program found that 10 of the companies required a total sum of $75 billion to replenish their coffers enough to make them safe. The Fed's testing program was acclaimed for making corporations more aware of the dire situations they faced and the steps necessary to raise enough capital to continue operating. Some banks emerged from the assessment program having received passing marks from the Fed, including JPMorgan Chase and Goldman Sachs Bank USA.
Ask a Question