Citibank Foreclosures Under Review
Citigroup might need to review and refile thousands of mortgage foreclosure paperwork, according to written testimony (PDF) from the chief of the bank's mortgage division.
Citi is in the process of reviewing 10,000 foreclosure affidavits before the bank reorganized its foreclosure division earlier this year, said Harold Lewis, CitiMortgage Managing Director. The paperwork under review might have been signed by counsel outside of the bank that have now had their powers of attorney revoked. Citi expects the affidavits in question executed before fall 2009 will need to be refiled.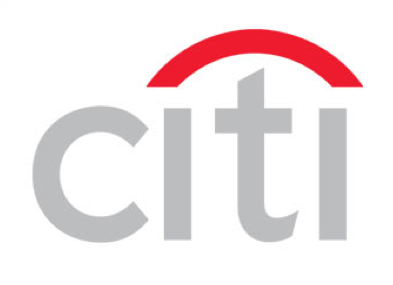 The bank also suspects 4,000 of its foreclosure filings might not have been signed in the presence of a notary. These foreclosures, processed through the bank's Dallas center, are expected to be refiled by the bank. The bank's February 2010 updates to its foreclosure-processing policy apparently ensured recent foreclosure filings passed muster.
"As noted previously, the changes and safeguards implemented this year give Citi confidence that there are no systemic issues in its existing foreclosure processes," Lewis said. "To date, Citi's review of foreclosure affidavits has not identified cases where Citi foreclosed on a property in error."
"Citi, through the implementation of the procedures and reviews described above, is making every effort to ensure that no foreclosure goes forward based on an inaccurate or defective affidavit. Citi has not suspended its foreclosure process and believes there is no reason to do so."
No Freeze for Citi
Citi was one of the big banks that chose not to freeze its foreclosure filings when the foreclosure crisis struck the industry this fall. The bank has stopped referring foreclosure-related matters to the David Stern law firm in Florida as a precautionary measure, and is in the process of transferring 8,500 cases away from the Stern law firm to other counsel.
The foreclosure freezes first started in late September when Ally GMAC's mortgage division stopped foreclosures in 23 states to investigate whether its employees were taking all the proper steps before making home seizures. More specifically, lawyers had uncovered potentially fraudulent measures being taken by the bank. Employees known as "robo-signers" were signing off and filing thousands of pages of paperwork they most likely never took the time to read. Banks probably resorted to robo-signing in an effort to get out from under huge backlogs of foreclosures that stacked up due to a high volume of defaults after the mortgage meltdown and financial crisis.
Ally was just the first domino to fall. Ten days later, Chase Bank stopped foreclosures in the same 23 states to investigate the same potential problems. A few days after that Bank of America® halted foreclosures in those 23 states. PNC Bank followed suit later that week on the same day Bank of America® curtailed foreclosures across the rest of the nation. The federal government does not support the idea of a nationwide foreclosure moratorium, but attorneys general in 50 states are taking part in a joint investigation of foreclosure practices.
Do you think Citi should have curtailed its mortgage foreclosure filings when other banks did? Please let us know in the comments section at the bottom of the page:
Ask a Question