How to Manage the Finances of Elderly Relatives
As elderly or ill family members battle health conditions, their finances may not be of top priority in their minds, but their money matters still require attention. This is the role of the financial caregiver, who carries the burden of managing their finances.
Whether it is a parent, spouse, child, or loved one who is unable to manage his or her own finances, caregivers sacrifice money, time, and effort to ensure the financial well-being of their relatives. Common responsibilities include bill payments, deposit and investment account management, tax preparation, and insurance filing.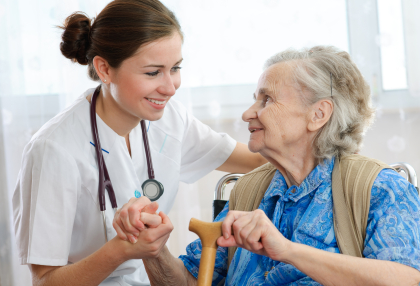 Precautionary Preparation
When caring for ill or elderly relatives, it is crucial to have their finances in order prior to the onset of health conditions. Illness can cause a drastic change in the lifestyle of a relative and their caregivers. Those who already have a firm grasp on their finances probably already have these preparations in place as they approach their later stages in life.
If ill or elderly relatives have not completed these measures, you, as a financial caregiver, should take the following steps:
• Make personal and financial documents easily accessible to trustworthy family members.
In the case of an emergency, family members need to know where to retrieve important information such as financial statements statements, insurance policies, wills, and Social Security, Medicare and pension records.
• Automate income and expenses.
Opt for direct deposit on paychecks and benefit checks because direct deposit ensures the funds will arrive safely and quickly with little oversight. Also, consider automatic payments for recurring expenses such as utility bills, mortgage payments and insurance premiums.
• Make sure the ill or elderly relative has the proper insurance coverage.
Insurance becomes increasingly important for those who may have a constant need for medical attention, as it probably plays the largest role in the ability to pay for long-term care. It would be wise to consult a trust financial advisor and/or insurance agent for the relative's specific circumstances.
• Propose the establishment of a living will or health care proxy.
With a living will, a person can dictate what type of medical care they want or don't want to receive in the event they face a terminal illness and cannot communicate their wishes. Health care proxy is an individual designated to make the decisions regarding medical care.
When Illness Hits
Health problems can be difficult to predict, but from a financial standpoint the right preparations could make it somewhat easier for caregivers to deal with these stressful times.
• Reach out to professionals for advice.
Medical professionals, accountants, lawyers, financial advisers and insurance agents will have more experience dealing with the situation when patients/clients become ill. Their recommendations and assistance will play a role in medical and financial decisions after a serious health issue.
• Monitor and safeguard against fraud and theft.
Not everyone has the best intentions. Many sinister individuals and entities try to take advantage of people who are consumed by their illnesses. They see it as an opportunity to commit fraud and theft when these people are most vulnerable. Therefore, caregivers should monitor financial and legal interactions to prevent any type of criminal activity against their loved ones.
Have any other tips to contribute? Let the community know by commenting below:
Ask a Question