Reward Checking Accounts: Are They Worth It?
If you have seen an ad for or visited a small community bank or credit union in the last two years, chances are the promotion was for a high-interest reward checking account. With rates of around triple the national average, it's no wonder these accounts have caught the attention of consumers. Once you see the requirements, you might question whether a reward checking account is worth opening.
If reward checking is a new concept to you, no problem. The concept is pretty simple. Created by company called BancVue, the idea was to help small local banks and credit unions compete against big banks which had multiple offerings, such as massive ATM networks and back in the day, free checking. Reward checking attempts to combat this by offering customers high interest rates (3 – 5%), no maintenance or minimum fees and ATM fee rebates.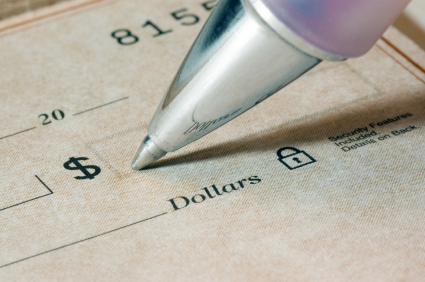 The catch is that to earn this attractive rate consumers need to complete a certain number of monthly requirements. Here are a few of the typical requirements:
Direct deposit
Online statement only (no paper statement)
Online bill pay
10-15 signature debit transactions per month (non-ATM)
I'll first note that if the requirements are not met, you will still earn an interest rate — usually worse than 1.00%. This drop is only for that particular month. This is pretty nice compared to credit cards, which can include exceptionally volatile rates once you miss a payment or requirement.
While reward checking accounts have helped to counter the extremely low interest rates that the larger and online banks are offering, it has become apparent that as these products become popular, banks have had to lower rates, set new caps or introduce new rules to cover the costs they are paying on interest.
So with rates steadily dropping, new caps being added, and requirements becoming tougher, is switching to rewards checking the right move?
Banks Offering Competitive Reward Checking Products
To give you a sense of banks out there offering these products, here are two with some of the highest rates.
Westfield Bank is offering 4.01% APY on its Big Dream Checking account, but you must be an Ohio resident to open an account now.
Danversbank has a national rate of 3.01% on balances up to $25,000, and has more than 30 branches in the Boston area.

Is It Worth It?
The biggest question for anyone who is considering opening a reward checking account is whether their banking habits can fulfill these requirements. Not hitting these monthly requirements can cost you in the end. For example, due to these small banks having limited branches, your chances of using out-of-network ATMs are pretty high. While this is fine, because many banks will reimburse you if requirements are met, missing a requirement would cause you to not only loose the rate that caused you to open the account in the first place, but also end in you paying extra fees.
The tricky part about these types of accounts is banks that offer them expect it to be your main account. While hitting 10 transactions per month is definitely doable, you may need to shift from your usual credit card transaction and that could cause you to lose rewards or cash back benefits.
For those who have a ton of cash to deposit, on average a deposit of around $25,000 will qualify for rewards accounts. We have heard of others opening multiple reward checking accounts and this can be dangerous as it means you will need to cover two times the requirements.
If you currently are a member of a bank offering a rewards checking account that interests you, make sure to check the bank's health. This is important as bank failures have become a common occurrence in today's economic environment and being with a bank that closes often causes you to lose the attractive bonus rate. In addition to possible failure, banks with weak health are capped by the FDIC and so their rates will be forced to drop as other banks lower theirs, which is something we have seen over the past year.
Lastly, always remember that banks or credit unions offering these products are small institutions and so they could lack features you are used to finding at larger banks such as 24-hour customer service.
My Final Opinion
Throughout this article I have stressed being aware of your banking habits. For those who know their banking habits well, opening a reward checking account can be a worthwhile endeavor. The payout is definitely present now. How long the opportunity will stay, no one knows — but reward checking can earn you a better return than most savings accounts and even some long-term CDs.
Do you have a reward checking account? How has it worked out? Do you find it hard to meet the monthly requirements? Let us know in the comments section below.
Ask a Question