Black Friday Sales Could Lure Fewer Shoppers
Black Friday 2010 is facing quite a bit of competition, with the recession hitting pocketbooks and lowering holiday spending to Cyber Monday to the rise of online gifts like ebooks.
According to a survey by Consumer Reports, fewer shoppers will fight the early morning crowds to nab bargains on what has traditionally been considered the biggest shopping day of the year.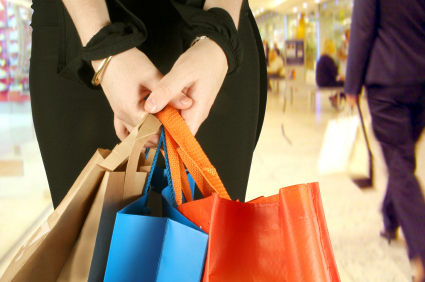 The survey found that some 102 million Americans intend to accomplish holiday shopping at the mall on Black Friday or the weekend following, an impressive 44% of the population. But only 24% of shoppers actually intend to haul themselves out of bed in the wee hours of the morning on Black Friday.
While these numbers may seem healthy enough, projected shoppers are down 16 million from last year's figures, a drop of seven percentage points.
"Consumers may not want to deal with the hassles that come along with shopping on Black Friday," explained Tod Marks, Consumer Reports senior editor and shopping guru. "Retailers are desperate for sales and consumers are likely to see deep discounts extend into December." Shoppers may feel less of a sense of urgency to take advantage holiday discounts, and the convenience of online shopping can sometimes make up for a slightly higher cost.
But Marks was quick to add, "Shopping over Thanksgiving weekend is a sport for many people, and despite the downturn, you can count on long lines, crowds, and traffic."
So whether you shop online, last minute or during Black Friday weekend, gear up for a season of savings. Are you planning in partaking in Black Friday this year? Let us know in the comments:
Ask a Question