Free $25 GoalMine GoalPack for MyBankTracker.com Readers
GoalMine, the simple online investing system we wrote about yesterday, is offering a special bonus worth $25 exclusively to readers of MyBankTracker.com.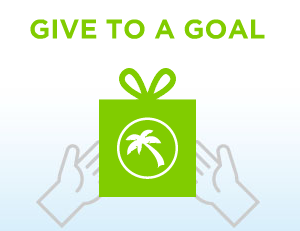 The first 10 MyBankTracker.com users to open a GoalMine account and fund it with a $25 minimum monthly automatic payment will receive a $25 GoalPack. To redeem the deal, visit the GoalMine-MyBankTracker.com bonus page, click the "Sign Up" button and follow the instructions. Make sure to hurry — only the first 10 readers will be eligible to receive a $25 GoalPack.
What's GoalMine?
GoalMine is an online investing tool that helps you set and attain goals by offering targeted investment plans and the opportunity to receive assistance from friends and family through the purchase of GoalPacks.
The site recommends a mutual fund or FDIC-insured savings account to you based on your individual savings goals. If you want to start investing, you just need to contribute $25 to get your savings plan started, substantially less than the $2,500 initial investment required by many mutual funds. The account comes with no minimum balance requirement fees and just a $1 fee for each withdrawal.
You can track your investment's progress using your personalized goal page. You can also solicit donations from friends and family by sharing your goal page via a variety of social networking channels.
For more in-depth info on GoalMine, check out our feature story or the site's informational page.
Ask a Question