Republicans Won't Change Financial Regulations, Says Official
When Republicans scored a big win by taking control of the U.S. House of Representatives earlier this month in the midterm elections, one of the first questions to arise was whether the conservative party would be able to alter or reverse the financial regulations put into place by the Democratic administration of President Barack Obama.
According to a top U.S. government official, the recently passed Dodd-Frank Wall Street Reform and Consumer Protection Act will probably remain intact.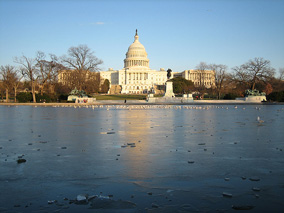 Neal Wolin, the nation's deputy treasury secretary, said in a speech at the London Stock Exchange that he didn't think statutes would change, despite the sea change in the country's leadership, according to Reuters.
Wolin expected there to be no meaningful changes to the laws themselves or the way they are being implemented.
Worldwide Changes on the Way
The financial crisis, which reached nearly every corner of the world, is triggering changes to financial rules and regulations in many nations. The U.S. is currently progressing faster toward increased regulation of its financial industry than Europe and Asia are.
Despite the differences in pace, Wolin said he thought nations across the world would eventually converge on similar plans to monitor the actions of banks and corporations. The group of 20 major economic powers called G-20 could help build consensus on what moves are most appropriate for governments to take. The G-20 summit most recently met last week in Seoul, South Korea. Although countries might take relatively similar steps, Wolin said the specifics would most likely be different because the countries all governed themselves.
Ask a Question