Small Business Employment Grows
In today's economic climate, any good news is appreciated — even if it's small. The Birmingham Business Journal reported a 4% increase in the amount of small businesses planning on expanding their workforce.
Report Shows Small Gains from Second Quarter
Capital One Financial Corp. conducted the survey, analyzing a nationally representative sample of 1,901 for-profit small businesses. Third-quarter polls showed that 30% of small businesses plan on hiring in the next six months. Although the percentage is small, the percent-increase is good news for future implications. The majority, 63%, of small businesses surveyed said they do not plan on hiring in the next month.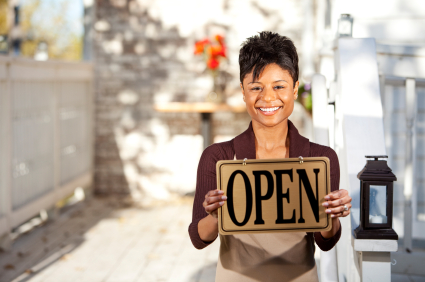 Spending is expected to stay at the same level for the next six months as 66% said there will not be a change in business development and investment spending. Businesses were nearly split when it came to plans of increasing (16%) or decreasing (15%) spending.
Small businesses showed a decrease (-5%) in expected improvements to the economic conditions, explaining the larger percentage of those hesitating to hire. The actual performance percentages show that the majority of small businesses are still making profits. With 51 percent of businesses surveyed reported their finances have "held steady" in the past year and 30 percent reported improvements.
Small Businesses and the Economic Future
Small Businesses are an important factor in economic growth, often encouraging the process. Smaller firms have a more of a budget strain when hiring because of their size. Any gains in employment activity can be a strong signifier of larger scale increases. Small businesses are often considered to be integral parts of building communities and employing local residents.
Ask a Question