Car Buying Online Made Easier by Bank of America
Bank of America® released a new tool to improve the way purchasing decisions are made. Their new Car Buying Center – an online shopping tool designed to help consumers – was introduced in a Monday press release.
An Enhanced Car Buying Experience
Bank of America®, one of the world's largest financial institutions, has decided to utilize its reputation as one of the top auto financiers to make it easier for customers to access all the information needed to make an informed car purchasing decision.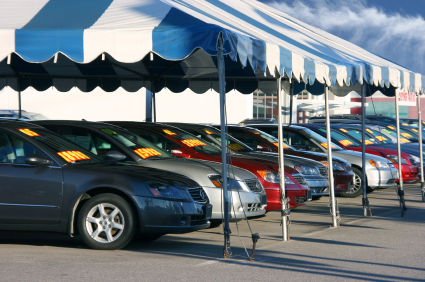 Ellie Clarke, president, Bank of America® Dealer Financial Services explained the bank's move in an earlier statement: "We're listening to our customers and understand they are looking for an easy and convenient way to shop online for a vehicle. At our online Car Buying Center, you can compare prices, see photos and read user reviews, customize your options, get a low price guarantee from certified dealers, and apply for a loan on a new or used car. It's all in one place."
Car Buying Center Perks
The Car Buying Center Provides Customers with:
An upfront, competitive price that will be certified by licensed Bank Of America dealers.
No bargaining needed and you can lock in on a price with one of the Bank of America® Dealers while you are online.
According to the press release there is an average savings of $4,356 off MSRP.
The website also makes it easier to apply for a loan to finance your newest addition
It is a lot easier for customers to research inventory and the bank has over 4,000 certified dealers spread throughout the nation dedicated to bring the best customer service. Bank of America®'s auto financing program is also designed to bring concise and understandable terms and conditions at competitive rates to customers.
Ask a Question