QE2 Causing Risky Investment Strategies: Study
Investors are beginning to take more risks with their money after the government's QE2 announcement, according to a Bank of America® Fund Manager Survey detailed here. The Bank surveyed a total of 388 fund investors to get an expert look at the future of investing.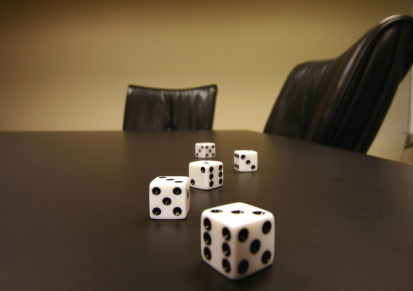 Of the investors surveyed, 35% believe the global economy will increasingly strengthen over the next year. This represents a 20% increase from the results of last month's survey. In terms of corporate profits, 41% of investors had a positive outlook, projecting an increase of 10% or more in the next year. Even their investment strategies have begun to change as the risk-taking levels have returned to a normal level this month, compared to the 33% reporting below-normal risk-investments in September.
Inflation Expectation on the Rise
The positive outlook did not apply to all areas of the survey: there was an increase of concern over inflation risks due to quantitative easing.
"Following QE2, we have witnessed a capitulation into risk assets to a degree that history suggests should prompt concern," said Gary Baker, Head of European Equities strategy at BofA Merrill Lynch Global Research. "Cash holdings, especially, are dangerously low at 3.5 percent of portfolios."
This data suggests the increase in risky investments may actually be due to decreased confidence in the dollar. Historically capitulation has been a sign of panicked selling. There was a 21% spike to 48% of investors expecting inflation to increase within the next year.
How the Survey Works
The global survey took place from November 5 through November 11 with the help of TNS, a market research company. Bank of America® surveyed 218 fund managers in the global survey and 170 managers for the regional survey, managing a total of $634 billion and $419 billion respectively.
Ask a Question