Thousands of Bank Branches Could Close, Analyst Says
Cities around the nation have watched as retailers and warehouses have closed up shop. Bank branches could be next, according to a report obtained by Bloomberg.
In the report, Meredith Whitney, a former analyst at Oppenheimer & Co. who now runs her own firm, says American banks will close a total of 5,000 branches as they deal with profit declines. The closures will come over the next 18 months, Whitney said.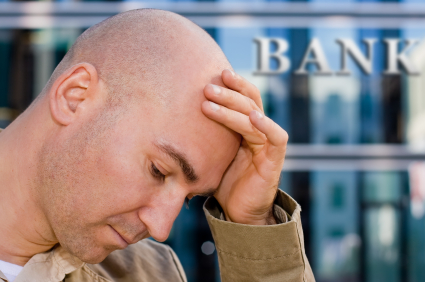 Economy, Regulations Hurt Banks
The nation's unsteady recovery from the economic recession has harmed businesses across the board, from manufacturing to retail to financial services. As unemployment has gone up and average wages have gone down for citizens, fewer banking consumers are taking out loans and purchasing homes. The lack of movement in the consumer finance and consumer loan markets have hurt banks, which could currently use all the business they can get.
In addition to the down economy putting a damper on banks' ledgers, government regulations have dented some of banks' most lucrative streams of revenue. The new regulations, most stemming from the Dodd-Frank Wall Street Reform and Consumer Protection Act, put restrictions on the relationships between retail banks and their investment banking arms can connect with one another. The legislation also put caps on some fees that banks used to make money from routine consumer accounts.
Negative for Everyday Customers
Although the closure of 5,000 or so bank branches around the nation won't add a significant number of citizens to the ranks of the unemployed, the reduced availability of bank branches could have a negative impact on many Americans.
The "debanking" of America, as Whitney called it, could lead to lower-income banking consumers losing access to banking services. Thu number of households not within the bounds of the "traditional banking system" could rise by as much as 37% in the next six years, according to the analyst. The biggest job losses in the financial sector could be from the investment banking arena, where as many as 80,000 bankers could lose their jobs in the next 18 months.
In the past year alone, more than 1,000 bank branches have closed.
Ask a Question