Bank Profits Improve in Third Quarter 2010
The outlook is getting brighter for the financial industry, as the nation's banks recorded a total profit of $14.5 billion in the third quarter, more than seven times more than last year during the same period.
The results were reported by the FDIC as part of its Quarterly Banking Profile (QBP) for the third quarter of 2010. The QBP is a report card on the status of the banking industry. The report is the earliest, most venerated and most official account of bank health available to the public.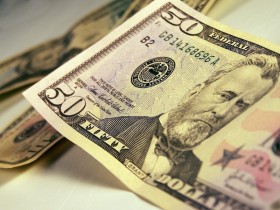 Banks, Economy Recovering
As the economy has slowly made its way back to health in the wake of the recession, banks have started making up ground as well. The industry's aggregate profit in the third quarter was $14.5 billion, a $12.5 billion improvement over the total profit of $2 billion it recorded in the third quarter of 2009.
"The industry continues making progress in recovering from the financial crisis. Credit performance has been improving, and we remain cautiously optimistic about the outlook," said FDIC Chairman Sheila Bair. "Lower provisions for loan losses are driving bank earnings by allowing a larger share of revenues to reach the bottom line."
The majority of banks are faring well. About 63% of institutions reported improvements in their net income while 19 percent took net losses. The average bank earned a 0.44% return on its assets, a substantial improvement on the average 0.06% return banks earned one year ago. In a bit of good news for the nation's economy, the contraction in lending appears to be over, according to Bair.
"Total loans and leases held by FDIC-insured institutions declined by just $6.8 billion, or 0.1 percent, in the third quarter," Bair said. "Many large banks have had sizable reductions in their loan portfolios over the past couple of years, but in the third quarter, such reductions were notably absent. I hope we are close to seeing genuine increases in loan balances again."
The total assets controlled by banks grew by 1.2% in the third quarter.
More Troubled Banks
Despite the improvement of the industry as a whole, the FDIC added 31 institutions to its "Problem List." The number of banks on the Problem List grew to 860 from 829 at the end of the second quarter of this year but the total assets of those problematic institutions actually shrunk by $24 billion combined. This is due to the failure of some of the larger banks on the Problem List. This is the most banks included on the Problem List since 1993.
The 41 banks to fail during the quarter brought the yearly total through three quarters to 127. The yearly total is currently at 149, nine more than all of the calendar year 2009.
Ask a Question