Workplace Banking Systems a Trending Topic
Economic times are tough and businesses are looking to find ways to save on benefits any way they can. One way companies can save on benefits payments is offering less expensive kinds of benefits to employees, notably company-wide banking services.
A Citibank official told The Washington Post the bank has seen its Citi at Work program receive "a different amount of attention and traction lately."
This could be a result of businesses trying to replace ever-more-costly healthcare benefits with other programs employees might see as a beneficial perk. Workplace banking often gives consumers financial advice along with lucrative accounts with higher interest or lower fees.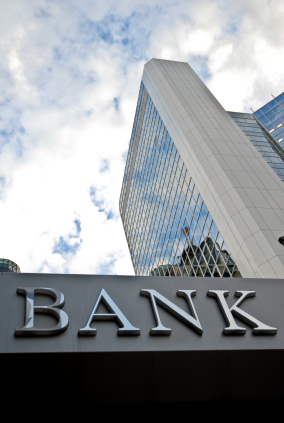 Banks Reap Benefits
Employees and employers aren't the only ones who often come out ahead as a result of the workplace banking plans. Many banks rely on corporate banking programs to supply large portions of their deposits.
Wachovia attributes nearly 20% of its new deposits in the Washington, D.C., area to the more than 1,000 companies that do business with the bank, according to The Washington Post. For banks, it's an easy way to expand deposit bases: Win one customer (bank) over, and you don't need to work nearly as hard to win the individual employees over. Earning one large depositor tends to take much less effort than courting thousands of individual potential customers.
History of Workplace Banking
Workplace banking came about in the 1990s in an effort to convince employees to sign up for direct deposit, according to The Washington Post. While the practice started out centered on basic banking features such as free checking and high-interest CDs, it grew to include financial consulting and advisory services.
The need for financial advice — especially regarding mortgages and home loans — is as strong as ever as citizens try to save money and sort through their finances in the wake of the recession.
Ask a Question