Foreclosure Process 'Inexcusable,' Official Says
The process banks used to foreclose on properties leading up to the foreclosure freeze was "inexcusable," according to an Obama administration official.
Michael Barr, the U.S. Assistant Treasury Secretary for Financial Institutions, spoke in front of the Financial Stability Oversight Council this week to summarize the findings of regulators' probe into the nation's mortgage foreclosure industry.
"The bulk of the examination work to date focused on the foreclosure process has found widespread and, in our judgment, inexcusable breakdowns in the foreclosure process," Barr said.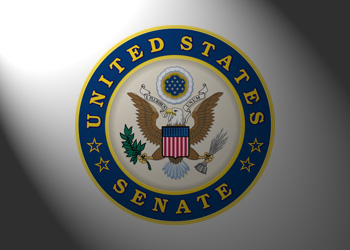 Announcement Coming Early 2011
The task force in charge of investigating the mortgage foreclosure processes used by banks plans to present a report on its findings in January at the council's next meeting. The task force is made up of regulators from the Federal Trade Commission, Department of Housing and Urban Development and the Department of Justice. State attorneys general from all 50 territories and bank regulators are also taking part.
The aim of the group is to find out the ways lenders seized properties and whether they took action without filing the correct paperwork. Barr was speaking before the Financial Stability Oversight Council, which is tasked with making sure the U.S. financial system is safe from structural breakdowns.
Foreclosure Crisis Recap
The foreclosure freezes first started in late September when Ally GMAC's mortgage division stopped foreclosures in 23 states to investigate whether its employees were taking all the proper steps before making home seizures. More specifically, lawyers had uncovered potentially fraudulent measures being taken by the bank. Employees known as "robo-signers" were signing off and filing thousands of pages of paperwork they most likely never took the time to read. Banks probably resorted to robo-signing in an effort to get out from under huge backlogs of foreclosures that stacked up due to a high volume of defaults after the mortgage meltdown and financial crisis.
Ally was just the first domino to fall. Ten days later, Chase Bank stopped foreclosures in the same 23 states to investigate the same potential problems. A few days after that Bank of America® halted foreclosures in those 23 states. PNC Bank followed suit later that week on the same day Bank of America® curtailed foreclosures across the rest of the nation. The federal government does not support the idea of a nationwide foreclosure moratorium, but attorneys general in 50 states are taking part in a joint investigation of foreclosure practices.
Ask a Question