Overdraft Protection Opt In Options Should Be Clearer: Consumer Reports
Before the government passed financial reform measures this summer, banking customers who were hit with pesky overdraft fees could not do much about it except be frustrated. Now they can just opt-out to avoid making that mistake. Turns out consumers want the same rules to apply to checks and electronic payments, according to a new press release from Consumer Reports.
Consumers Want Choices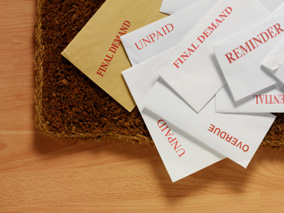 A national poll conducted by the Consumer Reports National Research Center showed that only 22% of consumers chose to opt into overdraft protection plans, and about half (55%) had experienced an overdraft in the past six months. This percentage is very close to the 26% reported by the National Foundation Report in August — just a month after the reform was signed into law. This means that nearly four-fifths of consumers have chosen to reject the option after being given the option.
After sharp cuts in revenue, banks are holding onto everything they can, including charging overdrafts on checks overdrawing banking accounts. A large majority of respondents (70%) said they wanted to have the option of whether or not their bank can cover checks at risk of the check bouncing for a fee. About 47% said they would chose to sign up for this option while 38% said they would decline it.
Protection Alternatives
Better options exist for protection from overdrafts, whether it be from debit cards or checks.
"Most banks allow customers to link checking accounts to a savings account, credit card, or a line of credit. When an overdraft occurs, the bank will automatically transfer money to cover the transaction from the linked account. The FDIC has concluded that the fees assessed for these other types of programs are significantly lower than for automatic overdraft loan programs," Consumer Reports said.
Aggressive advertising could be one factor responsible for consumers choosing to opt into protection, according to Consumer Reports. The firm believes this type of marketing technique leads consumers to "remain exposed to excessive overdraft fees and unfair practices, and underscores the need for meaningful substantive reforms." The FDIC is still working on regulations to look out for consumers who need financial help. Currently the institution is discussing a plan to require banks to offer the most cost-effective overdraft protection possible for consumers.
Ask a Question