5 Crazy Business Ideas That Worked
We've all had those brilliant moments of innovation — a shopping website to which you could return anything, a holographic telephone, a television where you could click and buy products featured in favorite shows. Most of us dismiss these brainstorms as unrealistic, but are we giving up too soon? Here are seven innovators who's crazy ideas earned millions.
1. Geese Police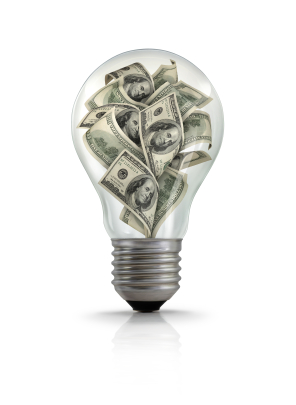 Crazy Idea: Reduce geese on golf courses using dogs.
The Story: Like Carl Spackler of Caddyshack, Dave Marcks was at war, but not with gophers. In 1987 Marcks' mortal enemy were the geese who fouled water hazards and annoyed golfers with their droppings. He discovered that border collies are great at giving the birds the boot, so formed a force to police the grounds.
The Fallout: From a start-up cost of $3,000, now Marcks has an elite force of 33 dogs and will net an estimated $2.5 million in 2010.
2. Fatheadz
Crazy Idea: "Full-figure" men's sunglasses for wider faces.
The Story: Rico Elmore, over 6'0″ and 300 pounds, couldn't find stylish shades for his honeymoon in Las Vegas in 2004. Elmore decided to fill the need, and began manufacturing extra-wide specs. A year later Fatheadz was mentioned in an Indianapolis Star article, which led a Wal-Mart executive to order 300 pairs in a trial run. By 2008, Fatheadz were being sold in 3,000 Wal-Mart and Sam's Club locations.
The Fallout: Fatheadz sunglasses vend for $28 to $54 a pair and will hit $2 million in sales this year.
3. Stave Puzzles
Crazy Idea: Hand-made wooden jigsaw puzzles.
The Story: In 1974, Steve Richardson formed Stave Puzzles with $5,000 and a dream. His puzzles are made of cherry wood, covered with a dry-mounted image drawn by one of 100 licensed artists and individually hand-carved into as many as 2,500 unusually shaped pieces. Each puzzle can range in price from $125 to $5,000.
The Fallout: With clientele including Bill Gates, Barbara Bush and Queen Elizabeth, Stave Puzzles brought in $2.5 million in 2009 alone.
4. PetRelocation.com
Crazy Idea: Transport any kind of animal anywhere in the world.
The Story: Kevin and Angie O'Brien sold their doggy day-care business in 2004 to move pets. Start-up costs were high ($97,000) to cover a new van, Google ads, a website and membership to IPATA, an international trade association of animal handlers. PetRelocation.com is a complete service, from airline bookings, blood tests, vet check-ups, and logistics to customs and quarantine.
The Fallout: The dynamic couple claims they can move any live animal anywhere in the world. In 2010, they'll bring in an estimated $4 million in revenue.
5. Sky Zone
Crazy Idea: Wall-to-wall trampolines.
The Story: Scrap-metal broker Rick Platt took a chance in 2009 when he used $2 million to start Sky Zone, an arena with five of six walls covered with seamless trampolines. His three locations now host birthday parties, corporate events, three-dimensional dodgeball tourneys and plenty of jumpers willing to pay up to $12 an hour for access.
The Fallout: Platt made more than $3 million in 2009, and plans to begin franchising in 2011.
Ask a Question