Credit Card Use Down and (it looks like) Out
Over 8 million people have decided to give their credit cards the axe this past year as reported by CNBC. CNBC gathered data from TransUnion, a credit reporting agency to evaluate what is causing consumers to turn the other cheek when it comes to credit cards.
According to the story the number of consumers with an active card fell from 70 million to 62 million in just one years time. The reasons behind this drop vary, but all surround the recession. The analysis pointed out that not all consumers got rid of their cards voluntarily, "those with low credit ratings, were believed to be without cards mostly because they were shut down by banks after payments fell behind or balances were written off."
Americans Turn Away From Credit
A September study showed that many consumers prefer debit cards over credit cards when it comes to banking. The use of debit cards has been steadily increasing over the past few years and has now surpassed credit card usage.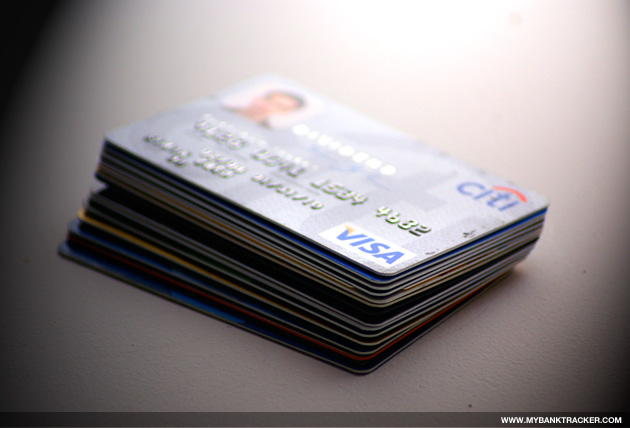 The departure from credit cards is an understandable move in this economic climate as consumers become more aware of the amount of money they are spending. The new focus of consumers is to decrease their debt and increase savings.
Another factor against credit cards is the Credit Card Accountability Responsibility and Disclosure (CARD) Act instated in 2009. As different clauses of the act were enacted to protect consumers interest rates began increasing as well, hitting a nine-year high in the second quarter of 2010. High interest rates combined with the increase in American frugality is the most probable cause in the drastic drop.
Shift In Card Purpose
Along with the drop in actual credit card usage, credit card delinquencies are also decreasing meaning more Americans are able to make their payments on time. The CNBC article still pointed out that although credit card usage is down consumers that still use credit cards are relying pretty heavily on their cards "The average card balance stood at $4,964 in the quarter. That represented a slight increase from $4,951 at the end of the second quarter, and the first quarter-over-quarter increase in a more than a year." The increase implies that consumers are still trying to make ends meet. Credit card usage has shifted from luxury purchases, clothing and vacations to necessities including groceries, gasoline and other day to day needs.
The decrease in debt is a good sign that individuals are getting back on track in terms of budgeting, but it is not necessarily an aid to the economic recovery. Until consumer spending increases there is little hope for a fast recovery.
Let us know your relationship with your credit card in the comments below:
Ask a Question