FarmVille creator Zynga & American Express form Rewards Partnership
This week, American Express and Zynga announced a new partnership that allows AMEX members to use their rewards points for purchase of virtual goods on popular social gaming sites like FarmVille.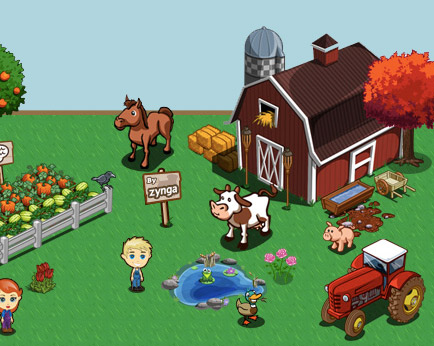 This announcement also brings the first time a financial company has become involved in the billion-dollar industry. In 2009, an estimated $2.2 billion was spent on virtual goods. Cardmembers enrolled in the Membership Rewards program can apply their rewards by typing "Zynga" in the keyword search on www.membershiprewards.com.
In reviewing the reward options, we can see that the partnership allows consumers to purchase $2 in game credits for 200 membership reward points. This exchange works out to be a 1% conversion rate, which is equilivant to traditional rewards shopping. This is a good sign, as American Express and other major credit card companies are known to penalize consumers, with points losing value for online shopping.
For FarmVille members, the newly formed partnership also brings American Express exclusive limited edition virtual goods, such as:
FarmVille Purple Cow (540 MR points)
FarmVille Manx Cat (435 MR points)
Café World Amex Lightning Stove (1945 points)
Café World Amex Outdoor Fountain (1080 points)
Though the partnership seems to be focused on Zynga's most popular game FarmVille, other benefits and exclusive offerings will be rolled out it's other games on December 6th. With more than 225 million users playing Zynga games each month, this is a huge win for American Express and possibility the consumer.
For those active gamers who are currently buying virtual goods with their American Express card already can now reapply these purchase points back into the game.
Reward Points to Cash is your Best Option
While the partnership is a smart move for both parties, we think the addition of the limited edition items is even a better one. By doing this, American Express is giving a reason to use the points for items versus cash.
We have said it before and will end with this points again, for any consumer, cash should always be your number one option. Credit Card companies will offer cash back at the same valuation as they do gift cards or virtual items (1%). So unless you plan to reinvest the full 1% back into the game, use the 2,500 points to get $25 cash.
What do you think of this partnership? As a gamer and not a gamer, does using your points for virtual goods interest you?
Ask a Question