Credit Cards for Teenagers: Comparing Prepaid Cards
Many adults cannot handle the responsibility of a credit card. So asking a teenager to understand how not to abuse a credit card may be more financial responsibility than they're ready for.
Traditionally many parents award teens an allowance in cash, thereby monitoring the child's spending habits while encouraging progression in their financial education. Today there is another option available to parents who want to grant offspring a semblance of financial independence without the risk of accruing bad credit: the prepaid credit card.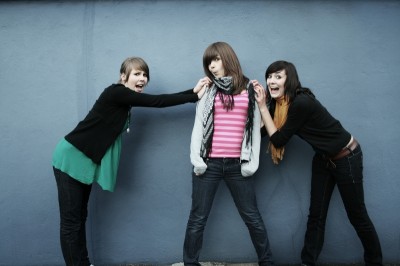 What is a Prepaid Credit Card?
Several major credit card companies now offer a prepaid credit card almost exclusively aimed at teenagers. The card operates much like a gift card, but is accepted everywhere the parent credit card company is. Teens use the card for everyday purchases, emergencies, shopping, etc., but once the money loaded on the card is gone, the spending spree is over.
Using plastic rather than cash allows for more finesse in the tracking of purchases. Parents can use the plastic as an instructional tool, rather than a leash, by reviewing the month's purchases with their child to discuss extraneous spending. If the card is lost or stolen, the funds are not. The prepaid card will not affect your child's credit score, allowing them to have a credit-simulating experience without risking the staying consequences of missing a payment. Some prepaid credit cards can also function as ATM cards at the issuing financial institution, saving you a trip to the ATM every time your child needs cash.
But not all prepaid credit cards are created equal. Some companies have exorbitant fees associated with charges, reloading and overdraft. If you wish to experiment with a prepaid credit card, you should research which company offers the right balance of fees, independence and oversight.
UPDATE: The Kardashian Kard has since been pulled from the market. Check out why here.
| Card | Startup Fee | Loading Fee | Overdraft Fee | Monthly Fee |
| --- | --- | --- | --- | --- |
| Bill My Parents | $9.95 | $1.50+ | n/a | $3.95 |
| Kardashian Kard | $9.95 | 2.5% surcharge of the transfer amount plus $1 transaction fee | $1 | $7.95 |
| Visa Buxx* (Visa) | between $9.95 and $15 | between $0.50 and $12 | $20 | $4.95 |
*Visa Buxx fees vary by bank.
Is a Prepaid Credit Card the Solution?
While a prepaid credit card can simulate the experience of a real credit card, it is lacking in much of the financial literacy required to function in the real economic world. There are no checks, and inquiring too often about balances can result in fines rather than congratulations. It can be difficult for the child to add funds of their own onto the card without going through the parents.
Discuss with your child how they spend money, and decide together if they need the extra oversight afforded by a prepaid credit card. Talk with your child about planning ahead, managing spending habits, and setting up a savings account. Here at MyBankTracker, we recommends this model to raise a financially savvy kid.
Ask a Question