Avoiding the Lure of Teen Targeted Prepaid Cards
Surprise, surprise, only 20 days after its launch, the Kardashian Kard was pulled this week. While everyone can take a sigh of relief that another fee chasing card has been removed from the store shelves, the world of prepaid cards is hardly gone – with teens and underbanked still the main targets.
I have always been intrigued as to why consumers would go the prepaid card direction versus a traditional credit or debit card. While the most logical reason could be that the individual has bad credit and wont be approved, I see this as an issue for an older generation. For the teen demographic that these cards mainly target, products such as a savings or checking account should not be an issue and opening a kids or student checking out is definitely a more appropriate option.
Parents need to recognize that there is nothing illegal in targeting a young consumer with debit cards as the Kardashian Kard clearly demonstrated. This form of teen targeting can also be found across a number of other prepaid card companies such as Plastic Cash International, whose MyPlash cards feature musicians, Twilight personalities, as well as popular characters from video games.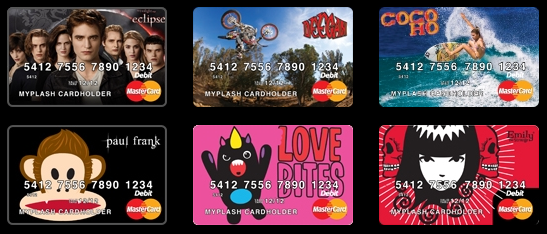 Some argue that prepaid cards offer benefits of teaching teens how to be financially independent, while keeping them safe from carrying cash, and having the ability to track purchases. Yes, all of these points are true, but you can gain the same results from opening a joint checking account and transferring money for a monthly budget that your child needs to manage.
Paying Unnecessary Fees
The biggest issue with prepaid cards is the exorbitant amount of fees that these cards carry. Out of the gate more than 75% have a set up fee ranging from low $6 to as high as $15 which ViseBuxx charges. After that, you should expect to pay a loading fee as well as a monthly fee. All together depending on how active you are with the card, you could average $70 or more in yearly fees. This isn't including standard fees such as ATM or transfers.
If you are able to avoid these fees, managing a debit or credit card should be easier and with lower fees. And unlike most prepaid cards – the traditional method can help improve credit score.
In our society, teens see celebrities or their favorite character as role models who can raise our awareness of all sorts of issues, but when it is applied to financial decisions, especially ones which that carry fees it may be time to keep this level of education in the hands of the parents.
Ask a Question