Quantitative Easing 2 Defended By Ben Bernanke on 60 Minutes
Nearly one month after the Nov. 3 Federal Reserve announcement to purchase $600 billion in government bonds, Federal Reserve Chairman Ben Bernanke defends the Fed's decision for implementing a second round of quantitative easing (QE2) and reveals the possibility of more bond purchases to spur inflation.
Unemployment Takes Priority
In a interview aired Dec. 5 on the CBS news program "60 Minutes", Bernanke explained the Fed's focus on the nation's high unemployment rate,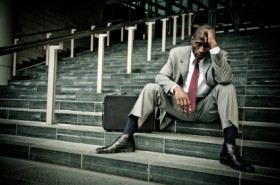 which rose to 9.8 percent in November.
Two days before the show aired, the Bureau of Labor Statistics reported highly disappointing jobs data – only 39,000 jobs were created last month.
According to the San Francisco Federal Reserve, at least 100,000 new jobs per month is needed to influence economic recovery.
Inflation Worries
Inflation has been the primary concern of critics who were opposed to QE2 but Bernanke said, "We've been very, very clear that we will not allow inflation to rise above 2 percent."
He believes "printing money" has been a harsh term used to describe quantitative easing. "What we're doing is lowering interest rates by buying Treasury securities", he said. "The money supply is not changing in any significant way."
Bernanke says that the Fed is ready to raise interest rates at a moment's notice if the economy and inflation grows too quickly.
Poor Jobs Market Indicates QE3
Bernanke said that another recession is unlikely because troubled markets don't have much more room to fall. He believes that the return to a normal unemployment rate of roughly 5 to 6 percent could take four to five years.
If unemployment rates remain elevated, the Fed would consider taking further action. Bernanke did not rule out the possibility of expanding their bond purchases in what could be a third round of quantitative easing (QE3).
Watch An Excerpt From His Interview:

Ask a Question