Wikileaks Founder Lies – Loses Swiss Bank Account
Hey Julian Assange, are your pants on fire? They must be. According to a press release the Wikileaks founder has been dismissed from his bank due to lies submitted on account opening paperwork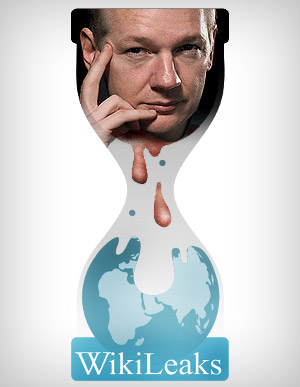 Uncertain Future For WikiLeaks
As the WikiLeaks web-property collects more and more enemies, it has become difficult for the secret-sharing website to stay afloat. Just last week, the website's server was shut down due to huge cyber attacks on the domain only to re-emerge under a Swiss Domain. Now enemies of the website are going after Assange's money.
WikiLeaks is no stranger to setbacks, but it looks like the Swiss have found its achilles heel — the bank account. Swiss bank PostFinance has closed down Assange's bank account causing a huge financial blow to the company.
WikiLeaks Angers Banking Industry
Last week the WikiLeaks founder made headlines again as he told the public to prepare for a "megaleak" targeting an unidentified bank. In an interview with Computer World in 2009, Assange mentioned that he was sitting on 5GB of data stolen from executive's hard drives at the Bank of America® — leading many people to believe that this was the unspecified bank Assange was talking about last week.
Although the megaleak has not been released yet, the WikiLeaks Website has already felt a backlash from the banking industry. The reasoning behind PostFinance bank's decision to shut down Julian Assange's account was because of his inability to prove that he is a resident of Switzerland. Assange's lies paperwork filled out to open an account gave PostFinance enough leverage to sever the bank-client relationship.
Maybe the anti-secrecy website founder should take a page from his own book and conduct his banking with transparency to avoid being financially shut down.
Ask a Question