Citi ThankYou Rewards Now Offer Social Gaming Products
Citi has hopped on the latest trend of partnering with social game developer, Zynga as it announced the expansion of their ThankYou Rewards program Tuesday morning.
Just last week, American Express announced its partnership with Zynga allowing users to purchase 200 game credits for every $2 spent. This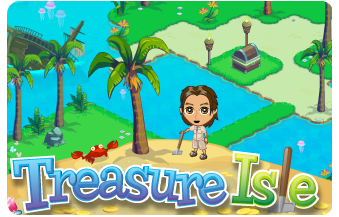 partnership sparked a lot of buzz considering it was the first time in history a financial company became involved with a billion-dollar organization. As more credit card companies try to connect with a younger, more tech-savvy audience they have to fight to stay ahead of the curve. After American Express headed the move towards social gaming, Citi wanted a piece of the gaming-pie and moved towards a similar partnership.
Terry O'Neil, Executive Vice President of North American Cards for Citi released a statement saying, "Citi is continually looking for opportunities to provide our millions of ThankYou Members with new and exciting ways to use their points. Partnering with a leading social gaming provider like Zynga to add new, exclusive gaming content to ThankYou not only helps to keep our reward collection highly relevant and exciting but it also meets an expressed demand for products in the social games category."
ThankYou Points Conversion
This new deal is exclusively set up for ThankYou Rewards members and has a conversion rate of $1 to 1 point. To learn more about the what your rewards can earn you check out their list of social games online. The prize prices range from 600 to 3,500 points and offer a return rate of .6% per dollar spent.
If you are a current Citi ThankYou® Rewards member and are happy with the card this new expansion can be a big benefit for gaming. Here are some of the items and their values offered by the credit card:
Café World Lighting Stove (3,500 TYR pts)
Café World Outdoor Fountain (2,000 TYR pts)
FrontierVille Pink Deer (1,500 TYR pts)
Mafia Wars Red Rover (1,600 TYR pts)
Compared to American Express
Although this is consistent with Citi's reward rates conversion for their other online shopping, you are getting less for your dollar than you would with the American Express credit card. If you are a serious online gamer and are considering to open an account for these rewards it would be better to go with with American Express because of the 1% conversion.
The more options to invest your credit card rewards points, the better. It may be empowering to have a plethora of rewards to cater to your interests, but ultimately, cash back is the best reward. Consumers may not know it, but they can be losing money when using their rewards for online shopping. Cash back is a better option and can also be used to buy game items.
Ask a Question