Counterfeit Cashier's Checks: Farmers State Bank and 6 Others Fall Victim
The FDIC released multiple special alerts Wednesday morning after 6 banks around the nation reported a string of counterfeited cashier's checks being circulated bearing their name.

The Banks Targeted
Here is a list of banks that reported instances of the invalid checks and a tip on how to distinguish them from the real bank's checks.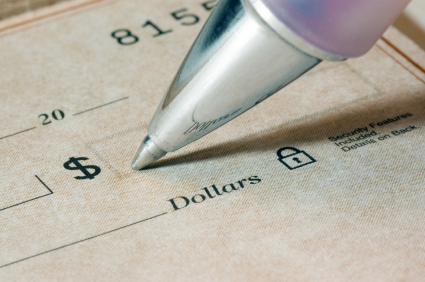 Centerbank, Los Angeles, California: Although the checks share the same routing number as their are some recognizable differences. For example the phrase "AUTHORIZED SIGNATURE" is printed above the signature line on the counterfeited checks whereas they valid checks display it below.
First Bank Richmond, N.A., Richard, Indiana: These checks look very similar to the real First Bank checks, the one difference is in the top right corner. The counterfeit checks have the words "CASHIER'S CHECK" and the real checks display "OFFICIAL CHECK" in the top right corner.
Farmers Deposit Bank, Eminence, Kentucky: The authentic checks are green with a cube design in the background according to the special alert.
Peoples Bank of the South, LaFollette, Tennessee: To distinguish between the fake and authentic checks check the border of the security feature statement. The counterfeited checks have a darkened top border and the authentic ones have an ornate border.
Sandy Spring Bank, Olney, Maryland: There is a similar deviance as the one listed for Peoples Bank of the South above. Also, the security feature statement is displayed at the bottom border between two padlock icons on the counterfeited checks, the authentic checks have the security feature statement below the top border and a security padlock is featured above the written amount line on the right side of the real checks.
Farmers State Bank, Northwood, Iowa: The addresses of eight office locations should be circling the bank's logo at the top-center of the check – the counterfeited checks do not list this information
To read more about these counterfeited cashier's checks or what to do if you have any information regarding the matter check out the special alerts section of the FDIC website.
Ask a Question