Holiday Shopping Turning Into A Chore for Americans
Hate shopping for the Holidays? You're not the only one. According to ongoing consumer research from Chase only four in ten Americans are looking forward to holiday shopping this year.
Finances are at the root of the holiday shopping anxiety plaguing consumers this year. Due to the current economic slump, more people are becoming more conscientious with their spending making sure to pay off credit card debt right away. There was also a projected decrease in credit card use this holiday season.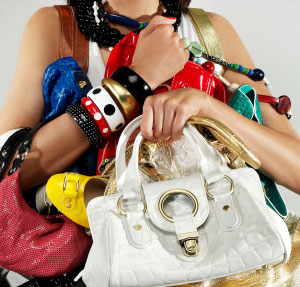 Credit Card Use Down
Americans are more disciplined about using their credit cards as wariness about sinking personal debts heat the metal confines of America's money clips and freeze the toes of many cute Christmas stockings. Chase's research also found that 50 percent of holiday shoppers reported that they are at least somewhat anxious going into the shopping season citing their personal financial situations as the root of their anxiety.
Chase Offers Low Interest Options
As commercialism tempts credit card swipes, customers can still take control of their finances and make financial progress this holiday season. Although financial anxiety might be holding you back this year, there is, however, a refuge from credit card interest. Using Chase Slate® with Blueprint, for example, can help you manage your holiday shopping purchases on your own terms. With the unique Blueprint features, Slate customers can create custom plans to pay off their large purchases faster and save on interest. Another benefit to the card is that in comes with fraud protection and purchase protection which helps users avoid getting scammed this holiday season.
With proper money smarts and careful payoff practices, customers can take control of their finances to make this holiday season just a little less nerve-racking and a lot more joyful.
Ask a Question