Minnesota Sues Discover Over Misleading Practices
Don't mess with the midwest, more specifically Minnesota. The even-tempered state is accusing Discover Financial Services Inc. of "aggressive, misleading and deceptive" practices to recruit customers.

Credit Card Companies Under A Watchful Eye
Ever since the financial reform became an official act there have been many changes targeted at the financial industry. Even before the financial reform there was the Credit Card Accountability Responsibility and Disclosure (CARD) act ensuring that consumers were protected by bringing more transparency to the credit card industry. The Act prohibited inactivity fees, and reduced penalty fees and enforced other changes in stages – changes that left card issuers in bind as to how to retain revenue.
Discover in the Hot Seat
Cue: Lawsuit. Minnesota Attorney General Lori Swanson noticed that there was a spike in the number of individuals reporting complaints about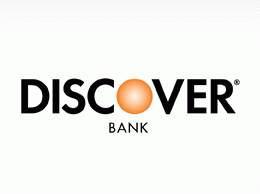 being cajoled into credit-card products. The majority of the complaints circled around Discover products. This is not a unique case as credit-card companies resort to marketing ploys in order to continue advertise different types of protection that must now be purchased by the consumer.
The issue customers had with the card company is that their telemarketers were selling identity-theft protection, payment protection and credit score monitoring products. In a statement to the New York Times, Swanson pointed out the paradox of these charges, "The company charged some consumers for expensive add-on financial products without their understanding that their credit cards would be charged. The irony is that the credit card company markets these products as a way for consumers to protect themselves from fraudulent or unauthorized credit card charges and financial instability in the bad economy."
Discover claims that they were just selling a product that was aimed at enhancing the customer-bank relationship. The products were created to keep the cardmembers safe and ensure a lasting relationship. A representative of the company said they did not have a comment on the pending litigation. The lawsuit was filed last Monday in hopes of bringing justice to those who felt they were tricked into these payments.
Ask a Question