Best Places for Military Retirement From USAA and Military.com
With the average military retiree retiring by 42, most are forced to find a civilian job till there 60. To help with choosing where to settle down and start a second career, USAA and Military.com released the first ever-best places for military retirement.
With more than two million retirees as of 2009, choosing the right place to continue a life with a new career,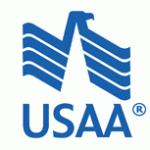 community and home can be a big change. USAA, a financial service provider focused on serving the military and Military.com, the largest military and veteran membership organization wanted to come up with criteria to determine the best cities for Military retirees and their families. The partnered with Sperling's BestPlaces to look over 20 different variables for 379 major U.S. metropolitan areas and created a top 10 list.
Some of the factors in developing the list were:
Distance from a military base, VA hospital or clinic and base amenities
Employment and education opportunities
Quality of life
After analyzing the cities they came up with these ten:
| Rank | Location |
| --- | --- |
| 1 | Waco, Texas |
| 2 | Oklahoma City, Okla. |
| 3 | Austin, Texas |
| 4 | College Station, Texas |
| 5 | Harrisburg, Pa. |
| 6 | San Angelo, Texas |
| 7 | Madison, Wis. |
| 8 | Pittsburgh, Pa. |
| 9 | New Orleans, La. |
| 10 | Syracuse, N.Y. |
Waco, Texas took the No. 1 rank due to the high scores in a number of categories, including; priced housing, age or neighborhood residents, and amount of small-to-mid-sized business looking to hire. Waco provides a strong sense of community for individuals that served for the U.S. and also a support system through the residents.
For additional details on the full list, visit military.com.
Are you a retired military veteran or plan to be in the near future? What do you think of the selections? Would you consider any of these cities?
Ask a Question