TD Bank's Green Strategy Gains A Leader
When TD bank vowed to go carbon neutral they made a commitment to greener banking. The bank has continued to upkeep this commitment by announcing Jacquelynn Henke as the new leader of their green strategy.
TD Bank Goes Carbon Neutral
In mid-February of 2010 TD Bank became America's largest bank to go carbon neutral. This decision was followed by building new LEED certified 'green stores' to act as the banks branches. The bank has gained national attention for their environmental efforts — just last month they received a 2010 Green Power Partner Leadership Award by the U.S. Environmental Protection Agency. The award was prompted after TD purchased renewable energy credits for the all of the bank's electricity needs.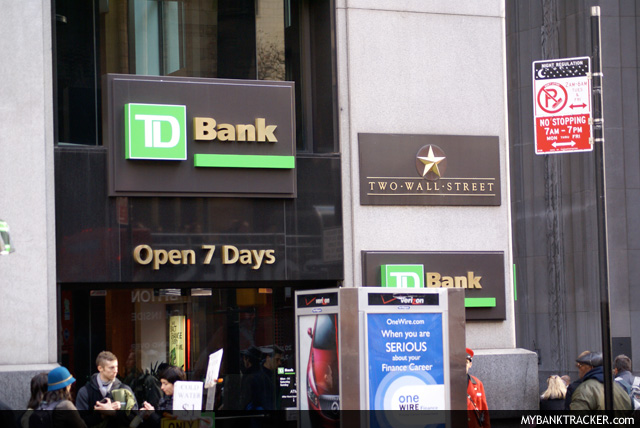 TD also became a member of Boise Inc.'s Closed Loop System, a program that focuses on recycling paper. The Closed Loop System guarantees that 1,500 metric tons of TD's used paper becomes remanufactured and reused as office paper for TD's operations in Canada and the U.S.
Henke Joins TD Bank in Green Efforts
Henke comes to TD with an extensive managerial background. Prior to joining TD, Henke was the sustainability manager and a senior project manager for Harvard University's Allston Development Group. While at Harvard, she worked to achieve sustainability goals for the University's planned projects at its Allston Campus, simultaneously acting as co-chair of the committee. There, she was in charge of updating the University's green building standards.
Apart from her highly impressive resume, Henke studied the at the Massachusetts Institute of Technology where she earned a Bachelor of Science in architectural design and a Master of Architecture and a Master of Science in civil engineering. Also, she is a USGBC LEED accredited professional with a specialization in Building Design + Construction.
Gerry Guidice, Head of U.S. Real Estate at TD Bank, welcomed Henke to the team, "Jackie's extensive experience and knowledge in real estate sustainability development will enable us to build on our recent green accomplishments. Now that TD Bank has achieved carbon neutrality footprint-wide and we've built 15 new environmentally-friendly offices in one year, we want to set higher goals for 2011 and make sure TD Bank is as green as its logo."
Ask a Question