Bank of America Restarts Foreclosures
Reports of Bank of America® restarting foreclosures has hit the media outlets as the bank relaunched about 16,000 cases around the nation on Monday. The bank had a total of 102,000 foreclosure freezes throughout the country due to improper documentation.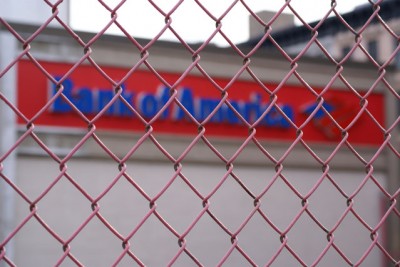 The failure to carefully review foreclosure documents by employees caused the Bank of America® to halt foreclosures and fall under investigation. The Bank did end up finding errors in their paperwork, upon closer review, 10 to 25 of the several hundred foreclosures they had to analyze came back with mistaken data.
According to The Wall Street Journal, the bank asked its foreclosure attorneys to prepare new affidavits for the 7,800 cases that needed court approval to proceed with the foreclosure. Of the 30,000 delayed foreclosure in states not in need court approval attorneys were told to to lift the hold on 8,000 of them.
The Wall Street Journal points out, "the 16,000 foreclosure cases reopened by Bank of America® involve vacant properties or homes that were rented to other occupants, both of which present fewer risks of legal challenges." Bank spokesman Dan Frahm told the Journal, "We are taking a deliberate and phased approach."
The bank is eager to restart foreclosures in order to move away from the negative press as well as begin making housing sales. These foreclosure freezes came at a time when the housing market was weak, and made it weaker by creating large scale reduction on housing prices.
Bank of America® is not the only institution proceeding with foreclosures, Wells Fargo is also preparing over 45,000 affidavits for cases that need court approval. Unlike Bank of America®, Wells Fargo has yet to admit any errors found in their paperwork. J.P Morgan Chase has taken a different approach, by filling our affidavits by a state-by-state basis.
Ask a Question