Free iPhone 3GS From Best Buy
Best Buy's Twitter followers got verification yesterday that the retailer is indeed giving out free iPhone 3GS to qualified customers. Just like most free things there is a catch: you must sign up for a 2-year or qualifying contract with AT&T.
One Day Offer
Those interested in getting their hands on an iPhone 3GS for free must act fast, this deal is only good for one day: TODAY. The deal is not highlighted on the website but there is a small note that says "In store sales event, today (12/10) only. Pricing too low to show online."

If you do not want sign up with AT&T best buy is currently also having their "Free Smart Phone Sales Event". This also requires that you sign a 2-year agreement with the participating carrier and activate through Best Buy. Unlike the iPhone offer these phones are featured on the website with 0.00 next to their price, they are also offered for purchase online with free shipping and a guaranteed Christmas Delivery: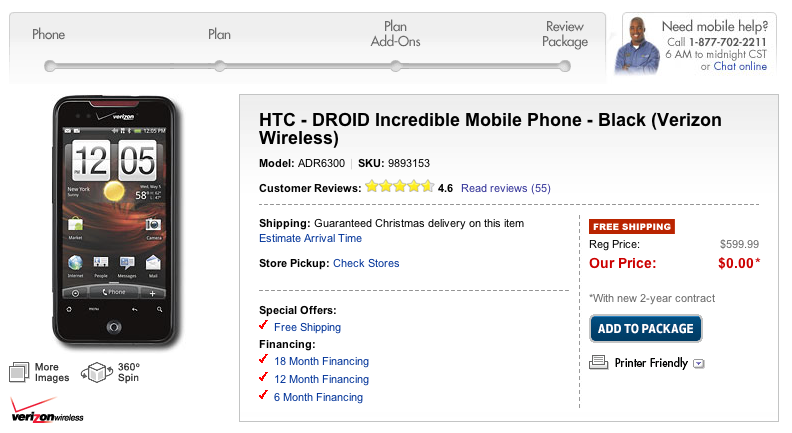 They will be offering free vender services every day in December. Each day will feature a minimum of four free smart phones so keep checking back with the website. Again, Today is your only opportunity to get the iPhone 3GS for free from Best Buy, make sure to call and check to see if your local store carries eat before trekking out to take advantage of this great deal.
To learn more about the Best Buy Mobile Holiday promotion visit their featured blog highlighting the promotional details.
Ask a Question