GMAC Resumes Foreclosures in Maine
This past weekend GMAC has joined the growing list of lenders beginning to resume the foreclosures around the country. Bloomberg reported GMAC can now resume foreclisures in Maine after defeating homeowners seeking a block of sales and evictions.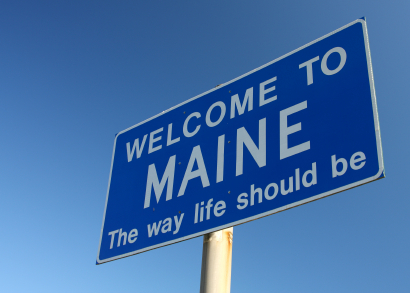 Faulty Paperwork
The foreclosure freeze is the result of "robo-signing" a process in which employees sign off on thousands of foreclosure documents without taking time to full review them. Although GMAC was the first to be exposed in partaking in foreclosure fraud. Chase, Bank of America and PNC were quickly added to the list. These problems prompted Attorney generals to band together for a joint investigation in 49 states.
GMAC's problems stemmed from 5 homeowners in Maine who decided to sue GMAC on the behalf of all Maine homeowners who lost their homes to GMAC. The judges decision to allow GMAC to restart their foreclosure process was because federal courts have decided to halt their involvement with the state cases. Homeowners who were previously waiting for the federal court to make a decision on their cases must now go to the state court to stop the sales of foreclosed properties.
The reason the case has been moved to the state court is because of the "limited authority federal courts have," as mentioned by D. Brock Hornby, a U.S. District Judge. Not everyone was pleased by this decision, Assistant Attorney General Linda Conti said she had "concerns about the integrity of the state court process." The suit may turn into a private lawsuit seeking to find restitution to the 5 homeowners instead of a case oriented around the public interest.
Company Stands Behind Their Practices
Out of all the large lenders to halt foreclosures, GMAC seemed most tepid about the decision. They denied reports of freezing all foreclosures at first, but later on agreed to suspend foreclosures in 23 states until their legal manners were solved. GMAC, an Ally Bank Property, said that they believe there was "nothing fraudulent or deceitful" about their foreclosure practices. They also expect to be "fully vindicated" at the end of this whole process.
Just last month, the chief executive officer of Mortgage Operations, Tom Marano issued a statement that said, "Our company's process for preparing foreclosure affidavits was flawed." He also went on to say, "The errors we found in the affidavits of indebtedness should not have occurred. We are investigating and remediating the errors." GMAC is working diligently to fix their process to ensure no future errors.
Ask a Question