MasterCard Buys Travelex Prepaid Program – Targets Travelers & Emerging Markets
MasterCard has confirmed that they will be purchasing the prepaid cash-card business, Travelex, for $459 million. The move is part of MasterCard's continued effort to grow their business outside of the United States.
Unlike other prepaid cards, Travelx specializes in preloaded cash cards know as "cash passports" for the purpose of foreign travel. Travelex has seen great success in this market, targeting consumers who would prefer using plastic to traveler's checks.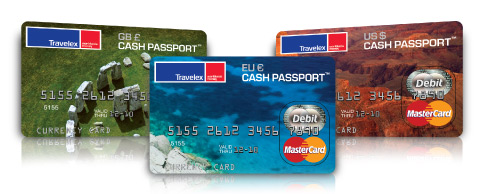 One unique feature these prepaid cards have over others is their ability to allow consumers to lock into a specific currency rate versus the fluctuating rate most travelers are forced to deal with when withdrawing money for travel purposes.
Focusing on Emerging Markets
Though MasterCard has indicated that they have no plans on changing Travelex's offerings in the United States, continuing existing partnerships with leading global prepaid card companies, Green Dot Corp and NetSpend Holdings Inc, they do have plans to leverage this new acquisition to grow their overseas market.
While only 8% of Americans are unbanked, a study by the Financial Access Initiative (FAI) found that half of the world is unbanked. MasterCard sees this figure as an opportunity to target consumers in emerging markets who do not have bank accounts.
MasterCard Chief Executive Ajay Banga indicated to share holders that this deal is "an important driver for our growth in the whole prepaid arena."
With forecasts indicating total volume hitting $840 billion by 2017 (source: MasterCard) the prepaid card market is strengthening force. As one of the fastest growing segments of the payments industry, prepaid cards also have the advantage of not having to follow the same rules standard credit cards were subject to by the CARD Act.
Unfamiliar with prepaid cards, make sure to read MyBankTracker.com position:
Ask a Question