Fewer Homes Underwater While Foreclosures Rise
The number of U.S. homes with negative equity fell in the third quarter as foreclosures increased, according to CoreLogic Inc., a California-based housing data provider.
Home Values Not Helping
As of September 30, about 10.8 million homes, or roughly 22.5% of residential mortgages, were "underwater", meaning homeowners owed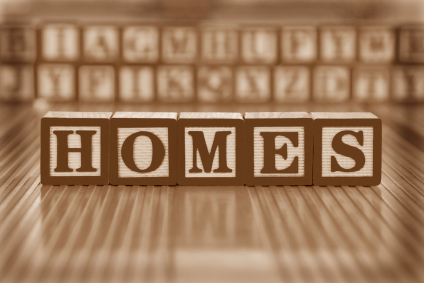 more mortgage debt than their homes were worth. The data showed a decreasing trend as this number was down from 11 million, or 23%, in the previous quarter.
The decline came as a result of rising foreclosures rather than an increase in home values. With home values expected to continue falling in the next two years, the number of underwater homeowners is also predicted to rise – also, leading to an increase in foreclosure filings.
In the third quarter, banks seized 288,345 homes, up 7% from the previous quarter and 22% from one year ago, according to RealtyTrac Inc., another California-based real estate data firm.
Nevada is Deep Underwater
CoreLogic economist Sam Khatar estimates that a healthy housing market should comprise of roughly 5% of homeowners being underwater.
According to CoreLogic, the state with the most underwater homeowners is Nevada, where 67% of homes with mortgages had negative equity in the property, followed by Arizona (49%), Florida (46%), Michigan (38%), and California (32%).
States with the least amount of underwater homes include Oklahoma at 6% and New York at 7%.
"Negative equity is a primary factor holding back the housing market and broader economy," said Mark Fleming, chief economist at CoreLogic. "The good news is that negative equity is slowly declining, but the bad news is that price declines are accelerating, which may reverse the improvement."
Ask a Question