No Changes to QE2 Announces the Fed
Investors and consumers awaited the Fed's announcement on whether or not their would be a change to their quantitative easing plan on Tuesday afternoon. The anticlimactic announcement reported around 2:10 p.m. was that there would be no changes to the current plan.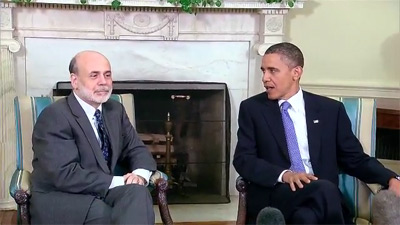 Many economists expected that there would not be a change to the quantitative easing program even though it has sparked some controversy across experts in America. Benjamin Bernanke, Fed Chairman, told the press he was planning on keeping interest rates low, this announcement prompted traders to push bond yields higher.
When quantitative easing was first introduced as a way to speed up economic recovery Americans waited to see the signs of improvement. Unfortunately, just a month after quantitative easing was announced the job figures report came out showing an increase in unemployment. Many believed that the failure to generate capital investment and increase employment would get the Fed to re-asses their plan to catalyze economic improvement through QE2. There is a thin line between increasing monetary flow and creating an inflationary bubble — currently, a big concern of analysts. The Fed has assured economists and the public alike that they will not let inflation rise above 2 percent.
Check Out: November Unemployment Figures.
Read: QE2 Impacted the Stock Market.
Find Out: The Quantitative Easing Controversy.
In a highly publicized interview with 60 Minutes, Bernanke defended his quantitative easing 2 plan saying, "What we're doing is lowering interest rates by buying Treasury Securities. The money supply is not changing in any significant way." The Fed is waiting on a trend in unemployment growth before making conclusive decisions on taking further action.
Ask a Question