Wells Fargo Launches First Ever ATM Cash Tracker
Wells Fargo recently added a new addition to their already robust list of money management tools with the launch of ATM Cash Tracker. A tool designed to help customers set a target and track monthly ATM withdrawals.
With the recent surge in personal finance management tools (i.e. mint.com) it makes sense that banks would begin to customize their offerings by aligning their brand to the new needs of the consumer.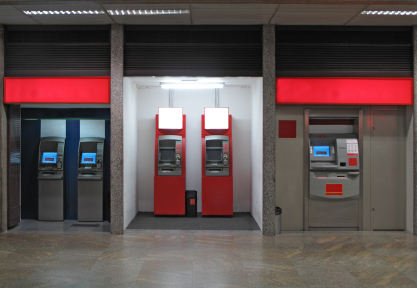 How ATM Cash Tracker Works
Within the My Spending Report (Wells Fargo's PFM), members can choose Cash Tracker which reveals the total cash that was withdrawn during the month. Users can also compare their ATM habits from the last 12 months.
Currently this new feature is only available to Wells Fargo members and only tracks withdrawals at Wells Fargo ATM's. The press release states that Wachovia members and locations will be added in 2011.
A Quick Review of All Wells Fargo Money Management Tools
In case you are not familiar with Wells Fargo and their many tools, here is a quick break down:
My Spending Report with Budget Watch: An online money management tool for Wells Fargo members, that categorizes transactions and enables customers to track their spending by category.
My Savings Plan: Allows Wells Fargo savings account customers an easy way to save toward a goal and automatically monitor progress.
Smarter Credit center: Provides information and services to help customers be smarter about credit – whether it's establishing credit for the first time, reducing debt, getting more credit, or managing and protecting credit for the long term.
At this time, the new ATM Cash Tracker only works online. Hopefully, they will launch a mobile version and expand the tracking to all ATMs in the near future. As consumers continue to take more control of their finances and rely on online and mobile tools, the need to launch tools such as these will be necessary to stay a head of the curve.
What do you think of Wells Fargo's new tool? Would you use it?
Ask a Question