New Debit Card Fee Rules Announcement
Banks are preparing to lose a big chunk of their revenue as new regulations are set to hit Thursday, December 15. According to a Reuters press release banks can lose up to 50 percent of their debit fees.
UPDATE: Watch the current meeting live here.
Tomorrow's announcement is bound to send a shock to banks' capital, but it is not a new concept. In mid-July U.S lawmakers had agreed to require limits on debit card fees. As soon as the Dodd-Frank financial reform bill was signed banks voiced their concern over various regulations set to take place. Interchange fees, in particular, were hotly debated among regulators and banks.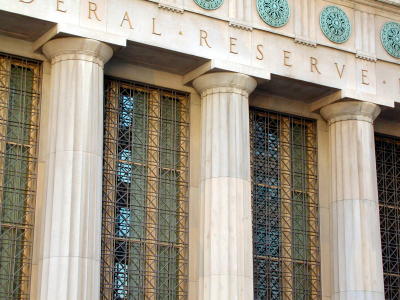 Read: Government Approves New Limits on Debit Card Interchange Fees
Check Out: How The Debit Card Reform Can Affect Consumers
The U.S Federal Reserve sees this as step benefiting consumers and retailers. Currently, every time a customer swipes a card and enters their pin the retailer is charged a processing fee or interchange fee. The hope is that lowered interchange fees will result in lower prices on goods and services sold at various stores throughout the country. Visa Inc. and MasterCard Inc. will be directly affected by the new regulations and are predicted to offset their losses by charging banks.
Some analysts predict that it will be the consumer that is ultimately hurt from this legislation, but banks will have a hard time figuring out a way to gain more revenue due to other protective regulations.
Thursday's Announcement
The approval of this plan came in mid-June, but the announcement of how the Fed will actually restrict interchange fees will come tomorrow. Many are interested to hear what the Fed has to say due to the secrecy surrounding the rule so far. Reuters reports that "Thursday will spell out exactly what the fee limit will be, or whether it will seek comments on two or three proposals for how limits could be set." This means banks tomorrow banks will find out if they have to continue bracing for the blow or it will come and they will lose approximately 9 billion dollars worth of revenue.
Do you think eliminating interchange fees is a good idea?
Ask a Question