Minimum Capital Standards for Banks Proposed By The FDIC
The Dodd-Frank bank reform act has been gradually instating new rules to allow for more consumer protection in the financial industry. Their latest proposal proposal: a minimum capital standard.
Boosting Banking Finances
The Financial Reform Act signed into law mid-July was, according to Obama, "a new consumer watchdog with just one job: looking out for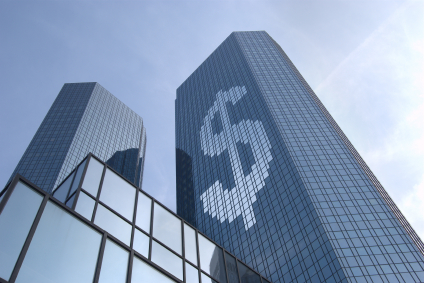 people — not big banks, not lenders, not investment houses — looking out for people as they interact with the financial system." The push to "look out for people" came after the recession left many Americans with debt and weak finances. The government is attempting to improving consumer-bank relationships in hopes of speeding up the economic recovery.
Enforcing minimum capital standards would be a corrective move by the government. During the recession banks were left to their own devices in order to identify the necessary capital requirements they needed consequently contributing to the weak economy. Many U.S. banks have already begun to bulk up their capital reserve pools, but this is not enough for regulators to believe the issue had been corrected. "Why is this so important? The largest banks argued that because of their superior diversification did not need as much capital as smaller banks. They produced models that were overly optimistic and ultimately required massive federal assistance. Large banks need the capital to stand on their own," according to FDIC Chairman Sheila Bair in an excerpt from the Wall Street Journal.
Global banks have also been involved in discussions of a capital minimum standard. Basel III, an international agreement which would increase the regulations on capital, will be introduced in September. One of the rules of Basel III would require banks to hold a total of 7% of their risky assets in top-holding capital while allowing lenders eight years to comply. It has yet to be explained how the FDIC proposal will work with Basel III.
This proposal is still in its infancy as the panel considers different methods to enforce these rules. There is concern over whether or not the need to operate more than one capital system would sidetrack big banks and impact their performance. This announcement is not expected to surprise big banks as they have been preparing for changes such as this for months.
Ask a Question