New Bank Laws Do Little To Prevent Bank Complaints
At MyBankTracker.com we are strong believers in having our readers share their opinion. Over the last two years the government has also listened and reacted by forcing change in how banks collect fees. It seems even with this change, consumer complaints have only increased.
The Associated Press recently released a story highlighting the soaring trend in customer complaints even after new laws and regulations were put in place. The Office of the Comptroller of the Currency (OCC), Better Business Bureau and even State Attorneys have all reported a big increase in reported complaints. The OCC released stats showing that consumers for the 1,500 banks they regulate issued over 80,000 complaints — double reports from 2008.
Upset Consumers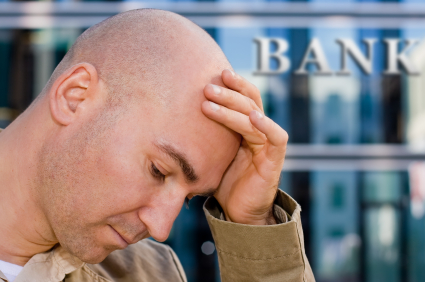 Among the complaints, ones dealing with mortgages and foreclosures topped the list. The OCC reported that these complaints also doubled to 36,000 since 2009.
When comparing deposit or credit complaints, reports highlight that overdraft on ATM withdrawals and credit card fees where the most reported. One positive note: since the new laws went into effect, complaints around credit cards decreased from 22 percent, down from 37 percent in 2009.
Banks to continue to see losses
Since new laws were integrated, banks have steadily felt the effect of lost revenue. Research group Moebs Services estimated that banks would lose $4.5 billion in overdraft fees with the new rules in place. This is in addition to the already reported $11 billion per year, for the next five years, banks are expected to lose on credit card fees.
As consumers continue to share their opinion, banks will need to become smarter in how they respond to or face new regulations and rules. Even though consumers can now choose to opt in to overdraft they can still be charged a $35 overdraft fee for items such as a $4 cup of coffee. Consumer advocates expect the next fee banks will lose is the ability to charge overdraft fees on purchases below a certain amount.
Get Your Voice Heard
MyBankTracker.com has created an open forum where consumers can review their banks in order to have their opinions and voices heard. Reviews not only provide helpful insights to those in the financial industry trying to improve the way banking is handled, but it also helps the community. Consumers can share with each other to prompt better banking decisions.
Review your bank between Dec. 13, 2010 and Jan. 10, 2010 and get automatically entered to win MyBankTracker.com's Review Your Bank Sweepstakes!
Have you issued a complaint this year? Is there a fee that should be stopped? Would you be fine paying an overdraft fee if it weren't $35?
Ask a Question