Mobile, Social Networks & eCommerce – The Future of the Payment Landscape
As we close out the first decade of the 2000s, there is no denying that the financial world experienced a massive shift is personal finance due to technology. From online banking to comparison-shopping, 2011 looks to be poised for big changes in the payment landscape.
I recently read a great post from Tracy Kitten on bankinfosecurity.com that highlighted the future of the payment landscape and what options consumers can expect to have available to them the next time they complete a transaction. Throughout the article, mobile seemed to be the main point of contact and the possible elimination of the plastic credit card.
Instead of recapping her article that can be read here, I want to share a few trends we think are positioned to become common in our banking habits. Some are similar, other not so much, but hopefully the examples below will give you a sense of how it will work.
Secure e-Commerce
Currently the most common form of online purchase, e-Commerce is the action of choosing an item, entering your credit and contact information and purchasing that item. How secure this payment method, totally depends on the merchant you are completing the transaction with. To put control and protection back in the hands of the user, a new platform is emerging.
A number of platforms have been created, but most notably is Canadian based company SecureKey.com, whose concept is based on the idea of tapping your card on a secure USB that securely transfers your information to complete the purchase without manually needing to input any data.
The most important feature is how the platform eliminates the need to enter your static security code, instead replacing it with a one-time use dynamic value unique to each tap and worthless to any criminal that captures a PC, network or merchant site.
Of all the trends this is positioned to be the easiest move as it only adds a new level of security to the explosive growth of online shopping without removing the plastic in your wallet.
Mobile Payments
Mobile this, mobile that – no matter what the conversation is about, if it involves technology, mobile is involved. On MyBankTracker we have covered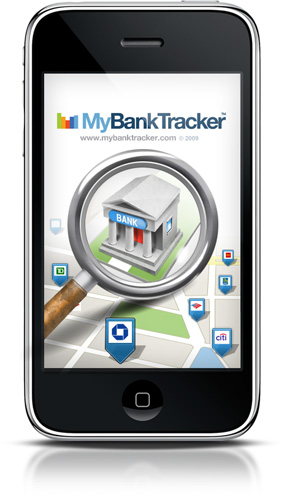 more than a dozen stories on different mobile platforms prepared to change the way we pay for things. The reality is no one knows what platform is going to earn strong penetration. What is definite is banks wont develop the platform but will choose the winner. Essentially, it will be the one that Bank of America and Chase Bank choose to adapt.
With Google now implementing NFC technology into all of their future phones, it is no surprise that market tracking firm Jupiter Research estimates by 2014, one in every six mobile phone users will have a phone that can perform mobile payments.
While analysts feel 2011 is the year for mobile payments, there is still uncertainty of how quickly consumers will move their wallet to a digital format OR what platform they will use. One factor that is definite is the speed at which small business will adapt mobile transactions. Third party companies such as Bling Nation and Square to name a few win over merchants by cutting the transaction process fee by as much as 50%. With cash slowing dying, this is a huge savings for any company.
Also, let's not forget the phone companies. Three major U.S companies, Verizon Wireless, AT&T and T-Mobile have come together with Discover Card to form Isis. A venture to provide mobile payment solutions through cell phones that are billed to your monthly phone bill.
A trend that I hope mobile banking does not cause rapid growth in is the prepaid market, as mobile is positioned to become a prime market for the prepaid industry.
Social Network Payments
There is no denying the power of social networks. Facebook alone has launched some of the biggest tech companies and verticals. Examples include Zynga and virtual gaming. The market has gotten so big with online virtual transactions that even American Express and Citi credit cards have gotten involved. But even with these newly formed partnerships, it could possibly by the launch of Facebook Credits, which could alter the future of the payment landscape. Here's why.
Facebook Credits was recently introduced and can already be purchased at major retail chains such as Target and Best Buy. They average over 200 million users a month accessing the network through their mobile device. Facebook Places now offers a Deals program for retailers (small and large) to 500 million users.
With the last addition of Single Sign-on for easy access to merchant deals or reward programs, Facebook is now positioned to not only be the leader in driving future transactions, but also the dominate payment platform.
The Future…
The funny part about each of these examples is they are all currently being offered, the question remains, which one will be accepted by the consumer.
I am hesitant to say mobile payments will grow as fast as everyone expects. This is probably why Square went the direction of keeping the card, but completing the transaction on the phone. Consumers will be hesitant to fully convert to a digital wallet, especially those — like some of my friends — who can never keep their phones from dying.
If we truly see our payment habits move to a completely digital mobile-platform, then a mixture of SecureKey, Bling Nation and Facebook Credits is only a partnership away.
Ask a Question